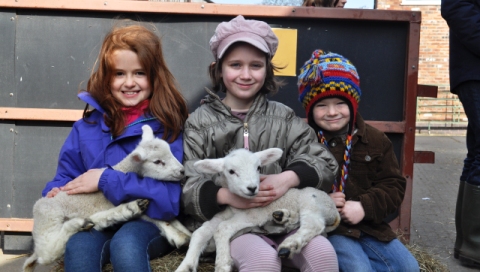 A record 2,500 visitors flocked to Reaseheath College in Nantwich to enjoy the lambing and zoo weekend.
Excited youngsters like Francesca Forbes, Katy Wakeman, Cameron Forbes (pictured) were among hundreds keen to experience the live lambing event.
Lambing has been a college highlight for 20 years and attract families eager to meet new arrivals and see lambs being born.
Reaseheath has a flock of 500 sheep ready to give birth and about 1,000 lambs are expected by the end of March.
A big screen showed highlights of the action in the lambing sheds and agricultural students and staff demonstrated the special care required for delivering and fostering lambs.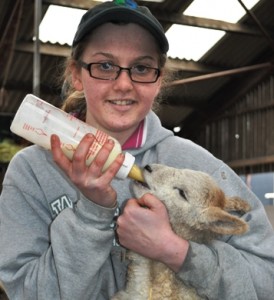 Children looked on as lambs were bottle fed and given health checks. Reaseheath students are on 24-hour duty in the lambing sheds during the busy period.
Reaseheath Farm manager Mark Yearsley said: "Opening the lambing sheds gives us the chance to offer families the experience and beauty of natural birth. It is also a great opportunity for us to educate the public about the farming calendar and show them where their food comes from.
"This event is always very popular. We welcomed a record number of visitors over the two days and many enjoyed themselves so much that they are coming back next weekend."
There were also activities at Reaseheath's zoo, which houses 1,000 animals including meerkats, lemurs, tapirs, otters, birds of prey, snakes, reptiles, rabbits and guinea pigs.
Visitors watched talks and handling demonstrations by members of Reaseheath's Herpetological Society.
They could also make bird feeders with the RSPB, learn about The Big Fish campaign and enjoy face painting and interactive games.
Lambing sheds and the zoo will open again this Saturday and Sunday March 9-10 from 10am to 4pm.
Hot refreshments are available and outdoor plants and college cheese are for sale.
Contact 01270 625131 or visit www.reaseheath.ac.uk