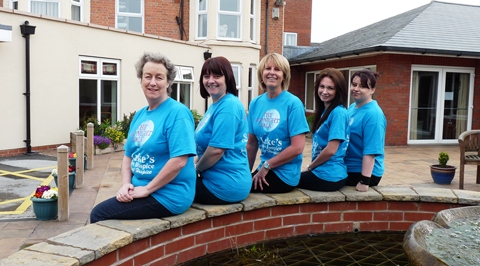 St Luke's Hospice (Cheshire) has been awarded a £570,000 grant to help fund treatment of terminally ill South Cheshire people.
It is one of 29 grants to North West hospices as part of a £60 million Government programme.
Money will create new spaces for patients, families and carers, while supporting the care hospices provide in people's homes.
Run in partnership with the charity Help the Hospices, the funding was made available to projects delivering improvements that directly benefit patients, improve physical environment and provide value for money.
Deputy Prime Minister Nick Clegg said: "Hospices help patients and their families at what can be the most difficult part of their life.
"This extra funding will help bring hospices up to date, so staff and volunteers can work in modern environments, helping them continue to provide wonderful support with compassion and kindness.
"And patients will see a huge difference in their surroundings that play a considerable part in helping them psychologically and physically."
David Praill, chief executive of Help the Hospices, said: "Investment in hospices is vital so they can continue to innovate, modernise and expand to meet the growing needs of communities they serve.
"Currently, too many people do not get the care they want or need and the numbers needing care continue to increase.
"Together, we face the challenge to ensure people receive the best possible care at the end of life, irrespective of where they choose to be cared for, where they live or what condition they have.
"This funding will make a huge difference to the quality, dignity and compassion of the care provided."