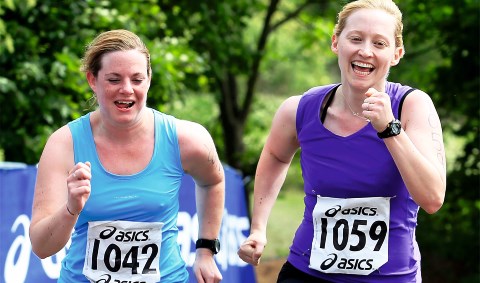 The Barony Park in Nantwich will be a hive of activity when the 21st Cheshire Triathlon comes to town.
More than 1,000 competitors and their families will line the park for the June 2 anniversary event.
There will be a children's play area, rides/inflatable slides, on-site catering including ice cream van and the UK Triathlon Store.
The Race Crew are also on hand to offer support and advice about triathlon training and events.
The triathlon is aimed at all abilities and all levels of fitness, from novice to club and pro triathlete, as well as charity and fun entrants.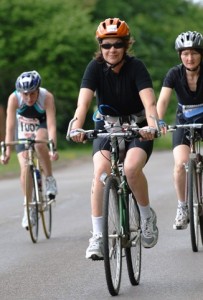 It will help raise money for charities like the One in Eleven Appeal, Mid Cheshire Hospitals charity aiming to raise £1 million for a new Neonatal Intensive Care Unit with new equipment, modern facilities and more space and privacy for parents, providing some comfort at a difficult time.
The swim starts the event in Nantwich Outdoor Brine Pool, one of a few remaining inland brine pools left in Britain today and the largest swimming pool in the area.
This is followed by a cycle around the Cheshire countryside and finishes with a run course on the Barony Park.
Zoe Steenson, Cheshire spokeswoman for UK Triathlon, said: "The message from UK Triathlon to anyone thinking about embarking upon their first triathlon is to not be frightened.
"The event welcomes all abilities with over 60% of entrants being at the novice end of the scale and provides competitors with an enormous sense of self satisfaction and enjoyment as well as allowing participants to show a competitive edge."
Further details can be found at www.uktriathlon.co.uk
There is a second triathlon in Nantwich on Sunday September 8.
"The national governing body's aim is to encourage everyone to experience the wonderful world of triathlon and make it fun and rewarding for all," Zoe added.
"Whether competing for charity, as a personal challenge, to lose weight, boost confidence or to get fit UK Triathlon guarantees a fun and friendly atmosphere."