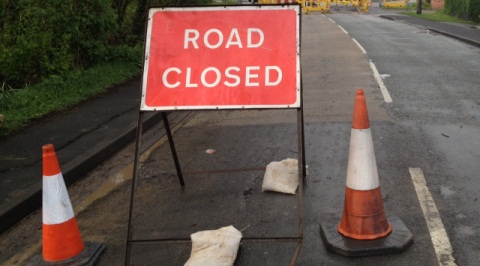 Nantwich residents are facing a traffic headache after plans emerged to close Wellington Road for six weeks.
United Utilities aims to carry out major sewer works to tackle flooding problems along the main A530 in and out of Nantwich.
And they say this could involve Wellington Road being closed for almost all the school summer holidays, from Station Road to the junction with Parkfield Drive.
They plan to lay a new major sewer running from the A530, across part of Brookfield Park and down to Shrewbridge Road.
It is also likely to disrupt several allotments at Brookfield Park, and may close part of the park off itself.
A spokesman for Nantwich Town Council said: "United Utilities will be undertaking a major drainage scheme during the summer to alleviate drainage problems being suffered by properties in Wellington Road.
"Most of the work will take place over the school summer holidays with a start planned for the last week of term in July.   The work will last for about eight weeks.
"Wellington Road will be closed between Station Road and Parkfield Drive.
"It has major implications for the southern part of the town."
Diversions will send traffic into town via Peter de Stapleigh Way, Ellwood Drive and London Road.
No specific dates for the closures have yet been announced.
"The work will affect several allotments on both the Wellington Road and Brookfield sites. Allotment holders have been consulted," added the council spokesman.
A United Utilities spokeswoman said 17 homes will be taken off the flooding National Risk Register as a result of the work.
Carrying out the work in the summer holidays should minimise disruption to local residents, she added.
United Utilities is to hold an exhibition to outline the plans, including the alternative route, on Friday June 21 at Brookfield Hall, Shrewbridge Road between 11am and 7.30pm.