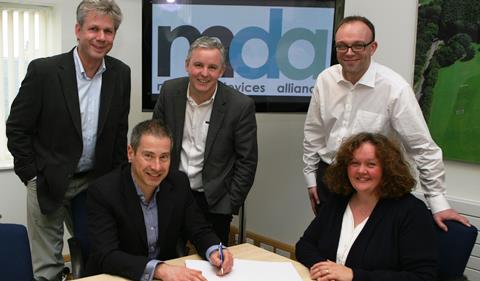 A Nantwich firm is joining forces with a hospital and two design companies to help develop new medical devices.
Staff from Three Circles are working with University Hospital of North Staffordshire as part of a new "Medical Devices Alliance".
Two specialist businesses Haughton Design & Linki are also involved in product development for the medical industry.
Three Circles, based on Pillory Street, is the driving force behind the alliance targeting clients from technology start-ups to international pharmaceutical companies.
Matthew Theobald, a director of Three Circles, said: "Companies developing new medical devices and combination products will be able to access a 'one stop shop' for support and guidance throughout their projects."
Dr Darren Clement, research and development manager at University Hospital, said: "This is great for University Hospital but more importantly for our patients and staff as they will be able to inform and contribute to the look, feel and functioning of these products before they get in to clinics."
David Mills, managing director for Haughton Design Limited, added: "Our focus is on helping our clients to speed up medical device development so products reach the market more quickly and therefore benefit a patient's health.
"Launching within three months from our first exploratory meeting shows we are all totally committed to getting things done efficiently.
"Personally, I am very proud to have been involved in creating the MDA. We have already had strong interest in our services from a number of international companies so it's very exciting for everyone involved."
For more information visit www.medicaldevicesalliance.eu