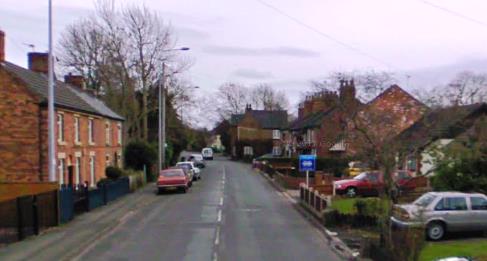 A campaigner has blasted a housing developer for "cynical tactics" to get permission for another Nantwich housing development.
Wainhomes' application to build 40 houses off Audlem Road (pictured) was to be decided by a Strategic Planning Board meeting.
But the company announced at the board they were going for "non determination" to a planning inspector instead.
It meant Cheshire East Council could only record "mind to refusal", and if the appeal is successful that "refusal" decision could be meaningless.
Protect Stapeley campaigner Pat Cullen called it a "cynical ploy".
And he blasted the company for not even consulting with local residents about the plans – including the neighbours of the home on Audlem Road they intend to bulldoze to make way for the access road.
"This rush to appeal seems to be the latest cynical tactic used by developers," said Mr Cullen.
"In my view, developers realise they have no chance of getting their application through the normal channels of the planning board so they are trying their luck with the independent Inspectorate who have no knowledge of the local area."
At the planning board, a Wainhomes representative claimed they expected their application to be heard in July.
"The planning officer's response was that information which should have been supplied by Wainhomes was missing," added Mr Cullen.
"In fact, if you look at the website, one piece of essential information, the Agricultural Land Classification supplied by Wainhomes, is dated 30th July 2013 – well past the date of the SPB meeting in July (17 July 2013).
"This is clearly a cynical ploy by the developers. They saw the report, knew they had no chance with the planning committee so they are going to try their luck with the Planning Inspectorate.
"It's yet another example of developers twisting the planning process to their own advantage.
"Wainhomes have not consulted any of the local residents, not even the ones either side of the house to be demolished!"
Nantwichnews contacted Wainhomes for their reaction but they have so far declined to comment.