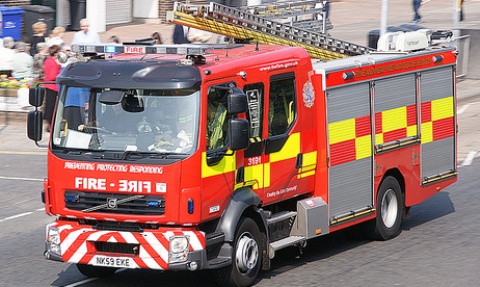 Firefighters had to rescue a man from his flat during a kitchen fire in Wistaston.
Crews wearing breathing apparatus forced their in through a ground floor window of a block of flats on Mulberry Road where they discovered the man.
The flat was heavily smoke-logged because of unattended cooking. The victim was taken out and treated by paramedics.
Other firefighters got into the building through the front door and tackled the blaze before ventilating the flat using a high pressure fan.
Crew manager Wood, of Crewe Fire Station, said: "We would advise people to read our safety advice on our website and to ensure that cooking is never left unattended as this can have very serious consequences."
The incident happened on Thursday night, October 3.