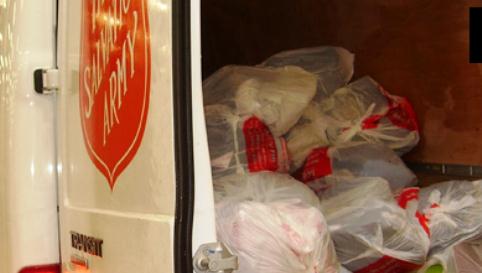 Salvation Army Trading Company's charity shop in Nantwich launches its Christmas campaign this week.
And staff at the Beam Street store are appealing to shoppers that "all we want for Christmas is…your donations!"
"Our Christmas launch is always a special day as shoppers can get their hands on all the festive stock we've been saving up since last Christmas," said Christine Westwood, area manager for Salvation Army Trading Company.
"There are some fantastic, high quality bargains to be had that will make wonderful Christmas presents for loved ones.
"However, we'd also like to encourage people to think about what they might be able to donate this Christmas.
"Whether it's a winter coat, woolly hat, children's toy, Christmas party dress, book, DVD, bric-a-brac – whatever you can spare – they will all help us provide affordable Christmas presents for people in the community while raising money for The Salvation Army."
The shop will be unveiling new window posters and Christmas card-style leaflets.
"We hope our festive messages resonate with customers old and new," added Christine.
"We're all so busy at this time of year, we wanted to give people a reason to stop and think about how something small like donating a few items to a charity shop can really make a big difference to the lives of others."
For more information on SATCoL charity shops visit www.wear2shop.co.uk