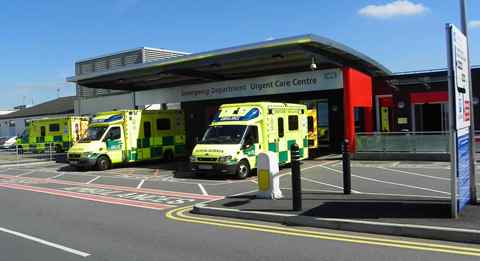 Visiting restrictions at Leighton Hospital have been extended as the Norovirus winter bug spreads.
Health chiefs are now restricting visiting on all adult wards at the South Cheshire hospital to prevent Norovirus cases among patients rising.
On January 2, the hospital revealed it was putting certain restrictions in place.
Now Mid Cheshire Hospitals NHS Foundation Trust (MCHFT) is asking for essential visiting only.
Cases of the bug, which causes diarrhoea and vomiting, are on the rise in Crewe and Nantwich, which means more patients are being admitted with symptoms.
Julie Smith, director of nursing and quality, said: "The safety of our patients is our top priority, and by taking this difficult decision we hope to protect them from the spread of the virus.
"Where possible, we are asking family and friends to only visit in the evenings and if the visit is essential.
"Wards will be able to provide further details on their visiting arrangements over the telephone, and can also provide an update to relatives on patients' progress."
The trust has hygiene procedures and cleaning schedules in place.
All visitors to the hospital are being urged to wash hands thoroughly when coming onto or leaving a ward area.