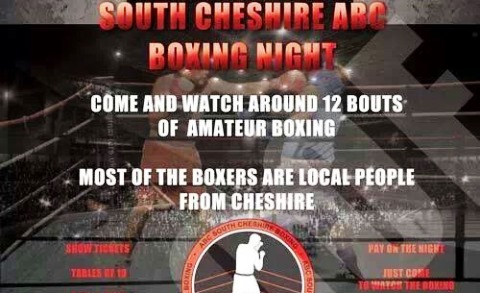 South Cheshire ABC is to host a boxing night at Nantwich Civic Hall on Saturday February 1.
The event takes place from 6pm to 11pm and will feature around 12 bouts of amateur boxing featuring local fighters.
There will also be a charity raffle and auction of boxing memorabilia.
Tables of 10 can be booked for £150, which includes a special guest photo.
Tickets can also be purchased on the door.
For details contact 07720 381977 or 07766 418547 for more information.