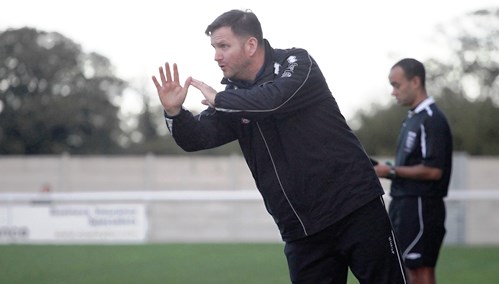 The clear-out of players at Nantwich Town is underway as boss Danny Johnson looks to rebuild for the 2014-15 campaign.
The club has already announced that three big names – Aaron Burns, Ben Deegan and Alex Frost – have departed.
And Johnson pulled no punches in criticising some players who he said "badly let down" the supporters in the final dozen games of the season.
Nantwich finished a lowly 19th in Evo-Stik Premier League, with a poor set of results in the final 10 matches.
"I appreciate there will be some disappointed supporters following the departures of Ben Deegan, Alex Frost and Aaron Burns over the last couple of days," Johnson wrote in his blog.
"In the cold light of day we finished 19th in the league table. Changes need to be made and there might well be others who leave us over the summer.
"The last ten/twelve games of the season were a massive disappointment for me as some players appeared disinterested and were quite happy for the season to pass them by.
"In my opinion players have a responsibility to the supporters who pay good money to watch the team home and away and those supporters were let down, badly let down.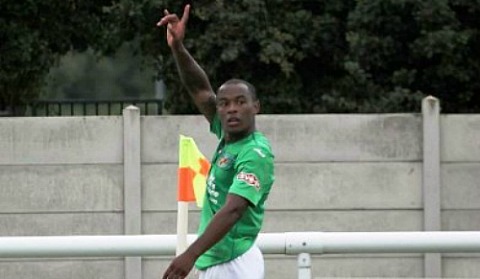 "It is my job to make sure that doesn't happen again and the due diligence I will be taking on players will be enhanced off the back of this disappointing campaign."
Burns (pictured, right) was made an offer to stay at the Weaver Stadium which he turned down to seek a fresh challenge.
He told Nantwichnews: "It wasn't something I took lightly. There was an offer on the table but was a decease in last year's money.
"That left me with a decision I didn't want to make. But I had to make it for sake of my family.
"It's been a pleasure playing for the club and I wish them all the best for future seasons. I'll be looking out for your results in the future."
Johnson also hinted that talks are underway to bring a "very talented and experienced" player to the club, who is well known to supporters.
Read Danny Johnson's full blog on the latest at Nantwich Town here.