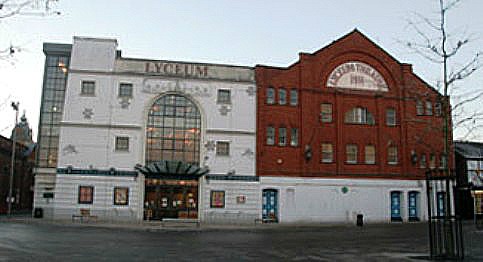 By Claire Faulkner
Avenue Q is a musical with a difference.
If you can remember Sesame Street and The Muppetts, imagine this crossed with the humour of a modern sitcom!
Avenue Q is a truly unique production, and a breath of fresh air at The Lyceum in Crewe.
The cast is a mix of puppets and human characters.
Once you manage to see past the puppeteers, Avenue Q will change the way you see musicals for ever.
"Princeton" is a recent graduate, desperately trying to discover his purpose in life.
Starting on Avenue A, "Princeton" goes looking for work and accommodation, everything is out of his price range until he gets to Avenue Q.
Here he meets a range of characters including "Kate Monster", "Trekkie Monster" and "Christmas Eve".
The production is definitely for adults and not suitable for a younger audience.
With songs such as "What do you do with a BA in English", "My Girlfriend lives in Canada" and "There is life outside your apartment", Avenue Q will make you cry with laughter.
The cast was superb. The planning and preparation for this show is evident on stage at all times.
A number of puppeteers such as Lucie-Mae Sumner, Tom Steedon and Stephen Arden playvoice two characters at the same time.
I enjoyed Avenue Q, and I hope you take the opportunity to grab tickets while you still can.