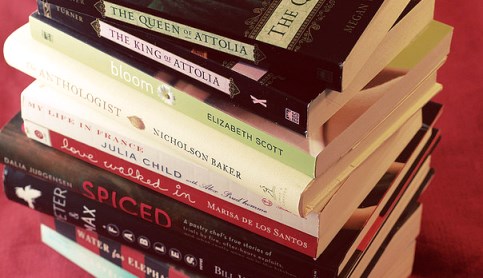 By Joy Cassidy
Wuthering Heights by Emily Bronte, was bound to incite a lively discussion among the Bookworms.
Loved (almost obsessively!) by some, and for others, a first read of a book with arguably the most infamous romantic characters of all time.
Having been adapted for film and television so many times, and even having a chart topping song written about it, its reputation preceded it.
Wuthering Heights is a gritty, dark and ghostly tale of jealousy, revenge and bitterness that surrounded the characters of Catherine and Heathcliff, and the intense, all-consuming love that they had for each other.
The kind of love not often written about, before or since.
Intricate themes and complex plot development were fascinating considering the lives and times of the author, and most felt it warranted a second read just to get to grips with all the concepts put forward in Emily Bronte's masterpiece.
Next month, Nantwich Bookworms are reading The Girl with the Dragon Tattoo by Stieg Larsson.
We will meet on Sunday July 6 at 8pm in The Black Lion in Nantwich.
New members are welcome, drop us a tweet @booknantwich, email [email protected] or visit the blog nantwichbookworms.blogspot.com
(pic by Emily Carlin, Flickr creative commons)