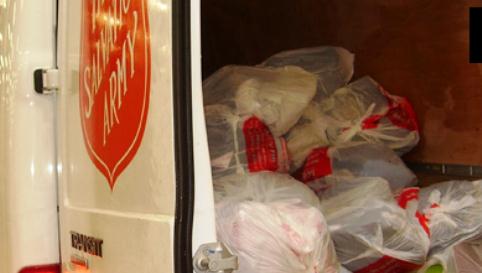 The Salvation Army Trading Company (SATCoL) charity shop in Nantwich has launched a new appeal.
Its "Open your hearts & wardrobes" campaign asks residents to donate unwanted clothes, shoes and accessories to support The Salvation Army's work in communities.
The new campaign, launched this week, will run for six weeks.
Its aim is to encourage people to have a wardrobe clear out, and inspire them to donate items they no longer wear or use to their local SATCoL charity shop, on Beam Street, Nantwich.
Donated items such as t-shirts, trousers, jumpers, shoes, handbags and coats, can be sold by SATCoL to raise money to help continue social and welfare services throughout the UK.
The work includes overnight shelter for homeless people, supporting victims of trafficking, providing hot meals and companionship for lonely elderly people, and offering rehabilitation support to alcohol or drug addicts.
"We'd like as many people as possible to participate in the campaign," said Christine Westwood, area manager for Salvation Army Trading Company.
"The average UK household owns around £4,000 of clothes, and about 30% of it hasn't been worn in the last year.
"We want to encourage people to think about what's lurking in the back of their wardrobe that they might be able to donate.
"Whether it's a shirt that doesn't fit, a party dress that hasn't seen daylight for years, or a handbag that's been replaced with a newer model – whatever you can spare – each and every donation will help us raise money to support the valuable work of The Salvation Army."
Shop staff are also happy to accept donations of toys, homewares, books, CDs and DVDs.
"We hope the campaign will resonate with customers old and new," added Christine.
"We want to encourage people to stop and think about how something seemingly small, like donating a few items to a charity shop, really can make a significant difference to the lives of others."
For more information on SATCoL charity shops visit www.wear2shop.co.uk