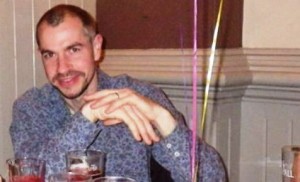 Family and friends of a cyclist killed on the busy A51 near Nantwich have paid tribute to the young dad.
Luke Barrett, 42, died after a collision with a white Audi A3 convertible while he was cycling to work.
The accident happened at the junction of A51 London Road and Wybunbury Lane, near the Boar's Head, in Walgherton.
He was taken to Leighton Hospital was medics were unable to save him. He leaves wife Anne and two young children, Charlie and Annabelle.
His wife Anne said: "Luke was the Managing Director (Europe) for Thoughtworks, a husband and father of two young children.
"He was tragically killed in a road traffic accident whilst cycling to work on Thursday June 26th 2014."
His company Thoughtworks also paid their own tribute.
In a statement, they said: "ThoughtWorks mourns the sudden and tragic passing of Luke Barrett, beloved son, brother, husband, father, friend and colleague.
"Luke was the leader of our European business, but also a friend, a colleague, a mentor and a role model to ThoughtWorkers around the world.
"We are humbled to be entrusted with the obligation to carry forth his legacy. He was an impassioned champion of ThoughtWorks' mission and will be sadly missed."
The company has set up a memorial page on its website for clients and friends to pay their own tributes.
Cheshire Police are appealing for witnesses to the accident on Thursday June 26.
The collision occurred at about 7.50am.
Anyone with information relating to the incident is asked to contact Cheshire Police on 101 quoting incident number 117 of 26/6/14.
Alternatively information can be reported anonymously through Crimestoppers on 0800 555 111.