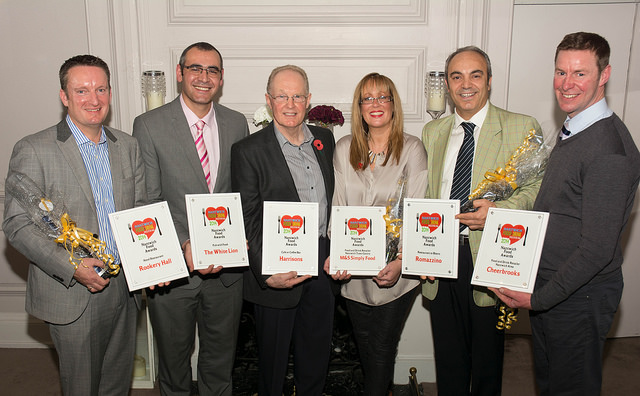 Nantwich's top eateries gathered for a celebration of the town's Food and Drink Festival – and for the annual "Nantwich Foodies" awards, writes Kirsty Rollings.
Residence Bar and Restaurant on Mill Street hosted the awards night which unveiled the results in the public's favourite places to drink and eat.
It's the fourth year the awards have been held, and thousands of votes were cast by members of the public in six different categories.
And a variety of local eateries were awarded, with Romazzino on Love Lane (pictured, above) headlining the event by winning Best Restaurant category.
For the fourth year running, Rookery Hall picked up the Best Hotel Restaurant award, while the White Lion in Hankelow scooped Best Pub with Food.
Marks and Spencer's Simply Food and Cheerbrook were named Best Food and Drink Retailer in Nantwich Town Centre and Nantwich Area respectively.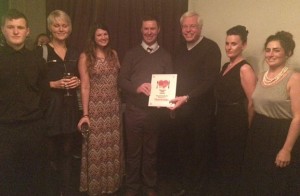 Representatives from Harrisons proudly accepted the award for Best Cafe or Coffee Bar.
There were also two special winners in a new photo competition judging pictures of the festival.
Gabby Owen won the under 17s category, while Paul Compton scooped the adults category.
The evening also saw local trio Kassette playing popular acoustic covers, as local dignitaries, exhibitors and organisers of the festival gathered.
Director of Nantwich Food and Drink Festival Roger Mills introduced the evening by looking back at the success of the growing venture.
He said: "Nantwich Food and Drink Festival 2014 was a fantastic success.
"It was larger than ever and we estimate 40,000 people came to the event this year.
"We incorporated many new features, such as a new site in Love Lane, an extensive park and ride system and a full music programme, which really helped the atmosphere.
"All of these changes were very well received and contributed to the huge success of the festival."
Proud Cheerbrook owner Andrew Shufflebotham said: "I'd like to thank the customers who come and buy from us.
"It shows that the local people from Nantwich are true believers in what is produced around them.
"The food festival is a great event, and we notice a lift during that weekend, even though we are not in the town.
"It is great for the town and keeps it buzzing!"
Plans for Nantwich Food and Drink Festival 2015 are already underway, with the dates set for Friday to Sunday September 4-6.