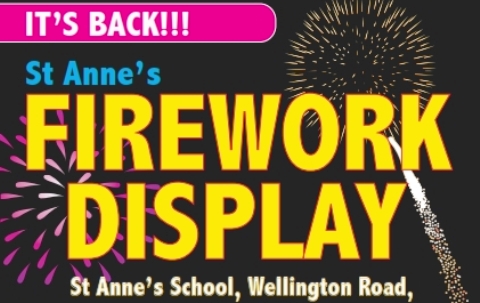 St Anne's Primary in Nantwich is to stage its fourth annual fireworks display.
Hundreds are expected at the popular event tomorrow (November 7) off Wellington Road between 5.30pm and 8pm.
Last year, organisers say 1,000 people attended.
"We are hoping for a great turn up again tomorrow!" said a school PTA spokesperson.
Crewe-based Blitz Fireworks is organising the display.
There will be a BBQ and food stalls, drinks, fairground rides and games like traditional apple bobbing and not so traditional creepy jelly lucky dip.
Tickets are £4 adults, £3 children.
The event run by Friends of St Anne's (FOSA) aims to raise vital funds for St Anne's School.
For more details, visit the Friends of St Annes Facebook page.