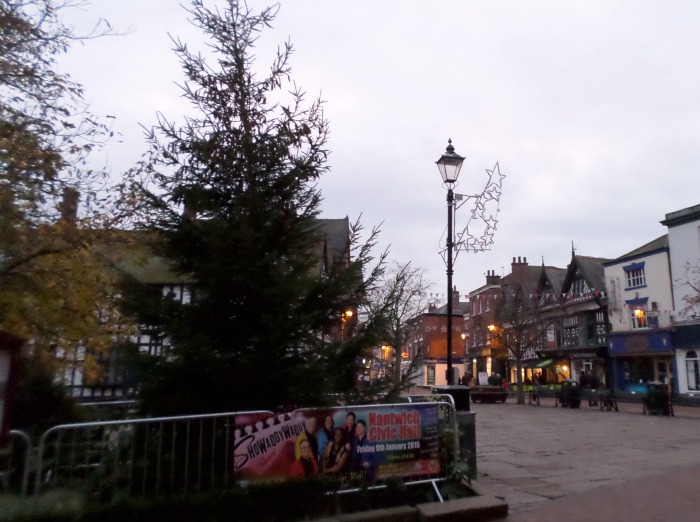 Nantwich is getting into the festive spirit as the town square tree and lights make their first appearance.
Thousands are expected to pack in to the town centre for the official lights switch-on event on Saturday November 22.
Entertainment and music will start at around 5.30pm with the lights being switched on by top 'Elvis' impersonator Paul Larcombe at 6.30pm.
The event will include carol singing led by Rector Barry Wilson with Young Voices, followed by Father Christmas plus "Grinch".
"Elvis" will be turning on the lights accompanied by Mayor Cllr Christine Farrall, and David Pritchard, managing director of Applewood Independent Ltd, which has donated the Christmas tree this year.
The switch-on will be followed by a fireworks display by Blitz Fireworks.
Town Mayor Cllr Farrall said: "The Civic Hall team has been working really hard on an even more colourful display this year.
"It should be a fabulous event as it always is, so I hope to see lots of people there."
Nantwich Town Football Club is offering free car parking at the club's car park on Waterlode for the Nantwich Christmas Lights switch-on.
You can see "Elvis" again on tour at Nantwich Civic Hall on Saturday December 20.
(Pic by Jonathan White)