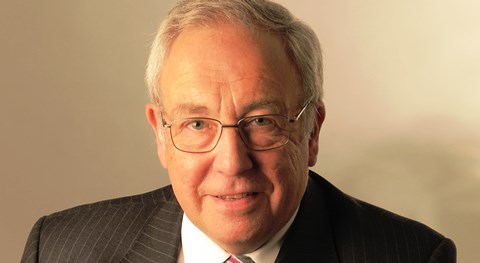 Minimum pricing and a night time levy on Nantwich's bars and clubs are being considered by police to crackdown on alcohol-related crime.
Cheshire's Police & Crime Commissioner John Dwyer said both ideas are being looked at as viable options.
The former Crewe & Nantwich Borough councillor (pictured) has indicated that these policies could be brought in.
He said "Reducing alcohol related harm is a priority in my Police & Crime Plan.
"In Cheshire, a partnership of leaders from councils, health, fire and others are working to tackle alcohol-related harm and reduce levels of consumption across Cheshire.
"In particular we have been looking at minimum unit pricing and the use of licensing powers such as the late night levy."
The levy would be imposed on bars and takeaways which are open late at night, possibly after midnight.
This levy would be paid towards the cost of policing the night time economy and in keeping the streets tidy.
"No decisions have been taken yet but we have a number of strands of work underway," added Mr Dwyer.
"I don't have a problem with people who have the occasional drink.
"Most of us have a drink or two, know our limits and drink responsibly.
"It's the small minority that are a nuisance and cost Cheshire £330 million a year to put right.
"It's cheap drinks, late night openings and preloading that are causing the problems for example, 47% of violent crime is caused by alcohol."
Nantwich Town Cllr Arthur Moran agreed the night time levy was the way forward for areas of the town like Welsh Row.
"I'm in favour of this, but it should be confined to those establishments which are making a lot of money after hours.
"We don't want to punish smaller pubs not in the centre of town where the problems are."