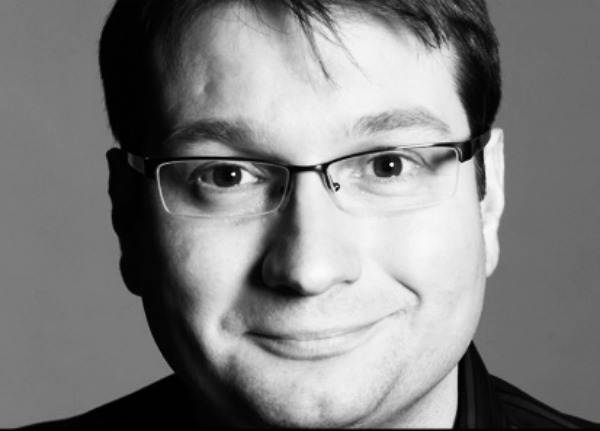 Four class comedy acts, three hours of hilarity, two top promoters – all equals one brilliant night out.
The Very Best in Stand Up  in Nantwich once again lived up to its reputation as the best value for money entertainment you will find in South Cheshire.
The last show of 2014 saw the series end the year on a huge high.
And when promoters can attract the big names like Gary Delaney and Phil Walker, it's clear this event is firmly on the national comedy circuit map.
Brendan Riley stepped in at the last minute to compere the event at the Civic Hall, and once he had come in from the cold and warmed up, the packed audience warmed to him.
First on was Phil Walker, who was  a massive hit.
His amiable style combined with razor sharp wit and observational gags were the perfect combination for an opening act which could easily have headlined many shows.
Walker's experience on the circuit certainly showed here. He knew how to play the audience, and he pressed those buttons to perfection.
The middle act was Aussie, Damian Clark. Making his Nantwich debut, this bundle of energy from down under soon won this UK audience over.
Tipped by many to make it big, Clark's high-octane delivery as he bounds around the stage captivates the crowd.
At times, the delivery was so quick-fire it was difficult to catch the punchlines.
But on this evidence, this relative newcomer to the live comedy scene is sure to go far.
And the last act, Gary Delaney (pictured), produced a fitting finale.
This king of one-liners had the crowd in hysterics.
Like a boxer in the ring, he had us on the ropes, and kept punching us with gags before we could recover from the previous ones.
A mix of classic jokes plus new material blended perfectly, and he clearly enjoyed an appreciative packed crowd.
This was another massive success for promoter Civic Comedy, who never fail to surprise with the comedians they lure to Nantwich.
The next show is February… it seems a long way off.
But if you want to make a New Year's resolution you will definitely stick with, make it to every monthly show in 2015.