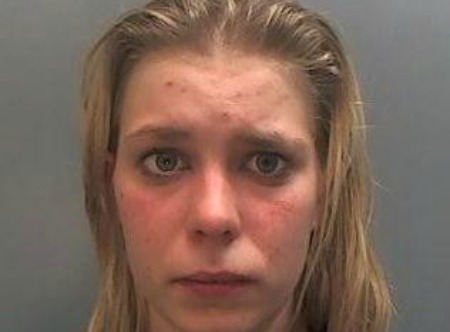 A drink driver was jailed for seven years today after she killed a dad as he walked home from a pub in Tarporley, near Nantwich.
Samantha Roberts, 25, was found guilty of death by careless driving after her car smashed into David Dutton and his son Gavin.
David, 51, of Eaton, Tarporley, and Gavin, 25, from Nantwich, were walking along Eaton Lane near Tarporley after attending a wake at a pub in the village.
They were were both struck by a green Nissan Micra, driven by Roberts, and were taken to hospital for treatment.
David (pictured, right) later died of his injuries.
Roberts, of Holywell, North Wales, who had been seen drinking at the same pub earlier that night, was arrested at the scene on May 18, 2014.
She was later found to be almost three times over the legal drink drive limit.
She was found guilty by jury on November 21 following a five-day trial at Warrington Crown Court.
Sentencing her at Chester Crown Court, the judge branded Roberts for her "arrogance and stupidity".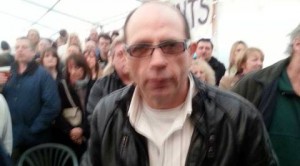 After the hearing, David's family issued a statement, saying: "Today is not a day for any kind of celebration. The only little comfort is knowing that justice has been served on Samantha Roberts.
"The sudden death of David, taken away from us in such unnecessary circumstances, has meant our family has been left without a father, brother and his grandchildren will never know their grandfather.
"David′s loss has been felt far and wide and those that knew him will remember him as a kind, honest, friendly and lovable man who would do anything for anyone.
"Our whole world has been forever changed the moment that a driver decided to drive a car while knowingly over the drink driver limit, a decision that has devastated our family.
"At this time of year it is even harder when you have lost a loved one and we hope anyone reading this case will understand the torture the family have gone through in the last 18 months and reach out to anyone who may consider driving while having had a drink to think seriously about the consequences that their actions can cause."
Cheshire Police Roads Policing Sergeant Rachel Gallagher said: "This incident had devastating consequences for the family of Mr Dutton, who have struggled to come to terms with what has happened.
"I hope the sentence handed to Roberts will allow her to reflect upon the consequences of her actions that day.
"The dangers of drink driving are well known, and it is an issue we take extremely seriously and one that target throughout the year."