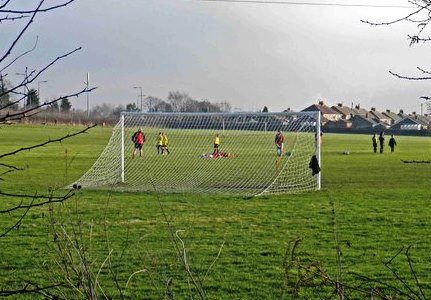 Premier Division AFC Leopard saw off a brave effort from Division One side Sandbach Town in the Presidents Cup.
Leapord eventually won 4-3 with goals from Sam Ridgard, Mike Blundell, Callum Hassall and Tom Butler.
Tim Lamb scored twice for Sandbach with Ade Vass also scoring.
Sydney Arms returned to winning ways with a 3-0 win over Talbot thanks to goals from Sean Owen (2), and Paul Bowyer.
Rising Sun scored in the fifth minute of injury time to snatch a 1-0 win at Leighton, Graham Maskery scoring the goal.
FC Semtex won a tight encounter at Willaston White Star 2-1, with goals from Danny Roberts and Jordan Amson, Asher Moat replied for Willaston.
In the Crewe Regional Sunday Premier Division, leaders Railway Hotel lost to a very late goal from Ash Dawson to give Crewe Athletic a 1-0 win.
AFC Barkode and Ocean shared four goals, Taylor and Walton scoring for Barkode and Welch and Crimes replying for Ocean.
In Division One, Salvador maintained good recent form with a win over Boot & Shoe Villa with a solitary strike from Simon Evans.
Bank Corner and Crewe FC played out a 1-1 draw, Matt Ravenscroft scoring for Bank Corner and Jason Riley scoring for Crewe FC.
Nantwich YF were again involved in a high-scoring game, this time going down 6-5 to Santa Maria.
Brad Eardley (2), Chris Cliffe, Brad Tucker and Dave Vernon scoring for Nantwich YF, Santa Maria were helped by Adie Socha who netted four times with Ben Reddock scoring the other two goals.