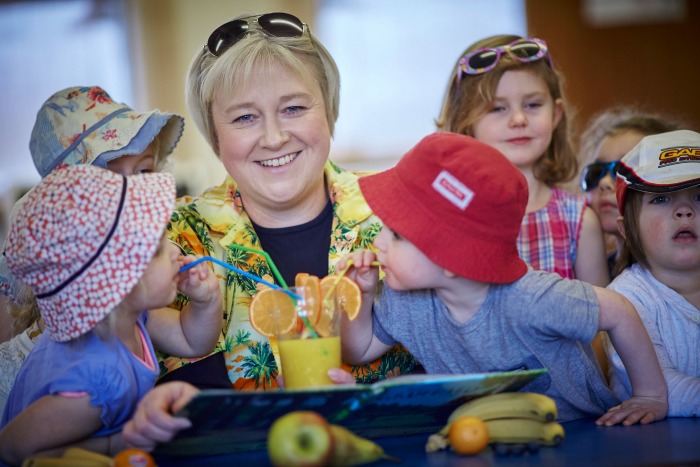 A nursery in Nantwich is celebrating summer – as Britain is about to be hit by freezing temperatures and snow storms!
Youngsters at Sounds Active Nursery have banished the winter blues by holding a summer-themed day to celebrate their new opening times.
Children at the nursery, based on the same site as Sound and District Primary School on Whitchurch Road in Sound, dressed in colourful summer clothes, sun glasses and sun hats.
They made summer fruit smoothies to mark the news that Sound Active is now open throughout the school holidays.
Julie Edge and Wendy Thundercliffe set up Sounds Active when their own children – now teenagers – were small.
"We provide before and after school care from 7.30am until 6pm along with our nursery sessions," said Julie.
"But when we asked parents how we could develop the nursery, they overwhelmingly asked for holiday opening times."
Starting from February half-term, Sounds Active Nursery and Out of School Care Club will be open during all school holidays.
For more information call Julie on 01270 780334.
(Pic: Julie Edge with nursery children on their summer themed day)