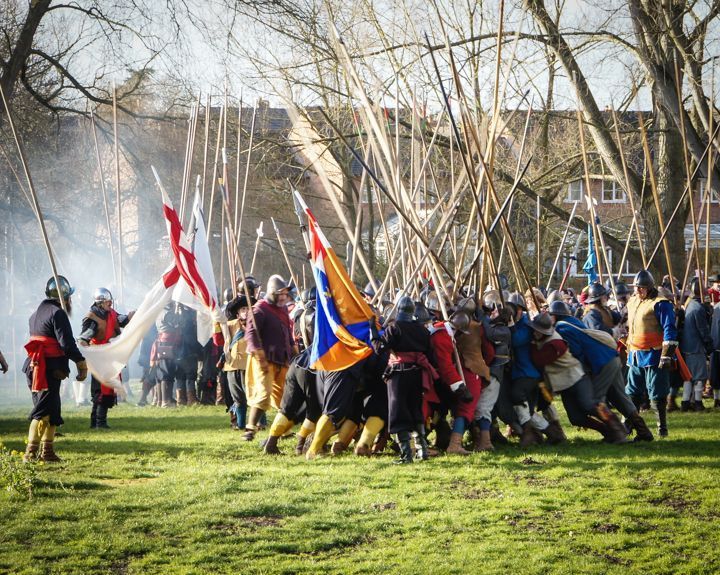 Organisers of Holly Holy Day in Nantwich have paid tribute to volunteers who helped make the event the most successful ever.
Thousands flocked into town, despite the roadworks and traffic problems, to enjoy what many believe was the biggest ever staged in its 43 years.
Shaun Cafferty, one of the organisers and member of the Nantwich Retail Partnership, said: "We felt it went very well and the weather was very kind to us.
"There was a great buzz in the town and a lot of participation in the various events. As always there were a few wrinkles to iron out, but things went pretty much to plan overall."
Volunteers even had to handle an emergency situation close to the entrance to Mill Island.
"We had a medical emergency to deal with shortly after the battle started," Shaun added.
"It affected the admissions area a bit as we had to prepare to receive an ambulance, but our emergency procedures worked well and most of the public were willingly co-operative.
"I would like to thank the very many people who assisted in various ways in making this happen again this year."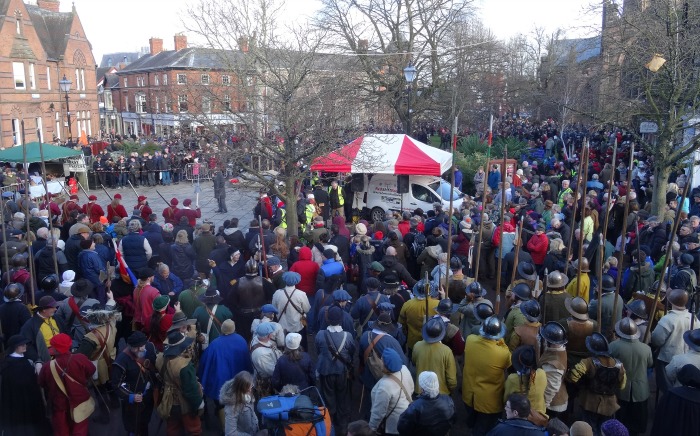 Programmes of the event sold out in record time, and takings on the day were almost double the normal amount.
"We haven't seen final numbers yet, but the indications are that this year was possibly the best attended ever," added Shaun.
"The timely clearance of the roadwork traffic lights meant traffic was flowing okay by the time we reached the most popular part of the event, which is when the troops come into town and then the battle itself.
"We had almost run out of programmes before the battle started, and the takings on the day were double our normal average, both of which indicate a much higher turnout than usual, possibly the highest we have had.
"It's important people remember this event has to fund itself, so contributions people make on the day help in no small way to ensure we can carry it on in the future.
"There are some people who object to paying £2 to go onto Mill Island.
"But those who willingly do so are helping safeguard the future of the event for everybody to enjoy."
Cllr Peter Groves, of Nantwich South and Stapeley, said: "We have to pay tribute to everyone who helps to organise and run this event.
"It was another fantastic day and a real achievement."
(pics courtesy of Jonathan White & PD Photography)