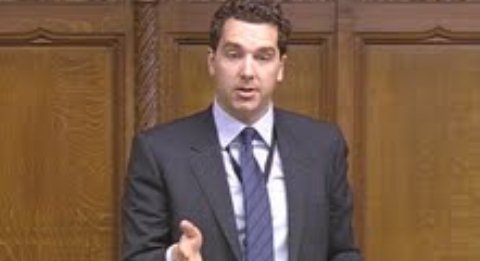 Crewe & Nantwich MP Edward Timpson has welcomed additional funding to support businesses, jobs and infrastructure in the town.
Cheshire & Warrington LEP, the Local Enterprise Partnership (LEP) for Crewe and Nantwich, has been allocated an additional £15.13 million.
This brings Cheshire & Warrington LEP's total allocation of Growth Deal funding to £157.8m.
Funds will help projects such as the Crewe Green Roundabout and Sydney Road Bridge.
The Government has announced a further £1 billion of funding for Growth Deals.
Mr Timpson said: "This £15.13million of extra funding is fantastic news for Crewe and Nantwich residents.
"Crucially, decisions on how this money is spent are being made by local people who are best placed to ensure it makes a real difference.
"Projects like the Crewe Green Roundabout, in conjunction with the new link road, will help bring growth and prosperity to our area.
"This Growth Deal is a key part of our long-term economic plan to secure a better future for the people of Crewe and Nantwich.
"Its funding will help local businesses create the jobs we need so more families can have the security of a regular pay packet, and will help equip our young people with the skills they need to get on in life."
Business Minister Greg Clark MP added: "For Britain to fulfil its potential every part of the country must be an engine of growth.
"Growth Deals have put local people in the driving seat as their local economy powers ahead."