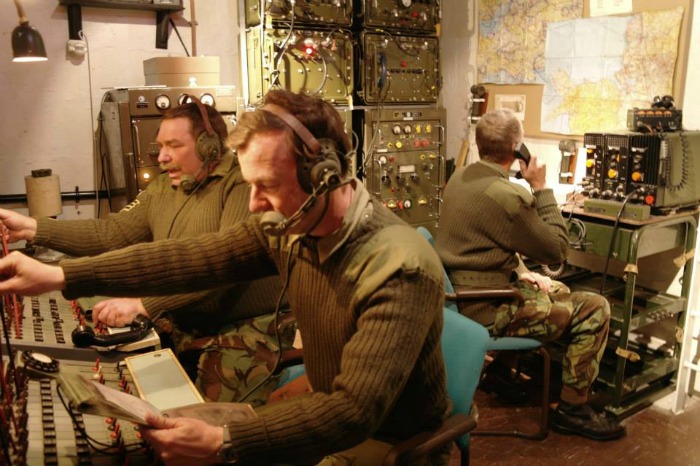 The Soviet Threat is advancing on Hack Green Nuclear bunker in Nantwich again this Easter.
The museum, off Coole Lane, is taking a step back in time and investigating what life was like either side of the Berlin Wall during the Cold War.
There will be patrolling troops around Nantwich on Saturday and Sunday (April 4-5) as the Bunker welcomes re-enactors and their military vehicles through its gates.
Across the site there will be military camps set up, giving an insight into how lives were lived by both Western and Eastern forces.
The event will be patrolled and checkpoints will have to be passed as visitors are invited to venture between the two sides of the Cold War.
Inside the bunker there will be various characters keeping check on the opposition and any possible nuclear attacks.
And the all important nuclear siren will sound at any point.
The event, in its second year, is organised by two young Cheshire businesswomen and local historians.
Lucy Seibert is museum director at Hack Green Nuclear Bunker, and Eleanore Hill-Bruce, of Plantagenet Events, specialises in historical events across the country.
"Last year's event was a wonderful success and we had fabulous feedback from participants and public alike," said Eleanore.
"This year looks set to be another successful year of east versus west."
Re-enactors are coming from as far away as Southampton to take part this year.
The Soviet Threat event is open from 10.30am on both Saturday and Sunday, with last entry at 5pm.
For more information visit the Hack Green Nuclear Bunker website at www.hackgreen.co.uk or you can find both the Bunker page and the Soviet Threat event page on Facebook.