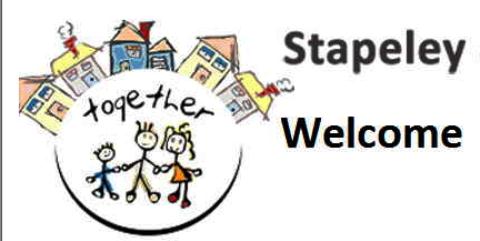 Families in Stapeley are being urged to attend a 'drop-in' session to help form the parish's first Neighbourhood Plan.
Hundreds of households across Stapeley have received a questionnaire asking for their views on how the area should develop in the next few years.
A number of areas across Cheshire East, including Bunbury  near Nantwich, are piloting the idea of a Neighbourhood Plan.
It could give parishes much more say and influence over localised issues such as housing development, roads, leisure and retail.
And councillors say it's even more important for Stapeley following a three-year battle against Muller Developments' bid to build 1,100-home "Nantwich South" village on land between Peter de Stapleigh Way and Audlem Road, which campaigners finally won this week.
A Stapeley Parish Council spokeswoman said: "This is an opportunity for residents to raise any queries about the Neighbourhood Plan process or the questionnaire which has been delivered to each household in the parish.
"The news about the Muller appeal being dismissed underlines the need for such a plan to designate and protect the use of that particular farmland to prevent future similar applications by developers.
"We hope all residents will complete the questionnaire and return it either through the various drop-boxes, or why not pop in on March 28 when you can hand in your completed questionnaire and have a chat to the parish councillors and the volunteer members of the Steering Group."
The drop-in is between 10am and 4pm on Saturday March 28 at Stapeley Community Hall, Pear Tree Fields.
Cheshire East Council says it wants to become a leading local authority in the promotion of Neighbourhood Plans.
Bunbury and Sandbach are the first Neighbourhood Plan consultations to go live.
The council has pledged to give full support to parishes and towns wishing to develop Neighbourhood Plans for their communities, giving them local control over the scale and location of proposed developments.
Council Leader Cllr Michael Jones, who also represents Bunbury ward, said: "We have promised we will protect the characteristics they value in their own town or village and emerging Neighbourhood Plans allow the people to do this."
Nineteen more parishes across the borough, including Stapeley, have formally started the process and 50 parishes and town councils have expressed an interest.
Cllr David Brown, Cabinet member for strategic outcomes, added: "These emerging neighbourhood plans are being developed by local communities and volunteers from all walks of life.
"They are looking at roads, housing, employment, the street environment, leisure and retail; all the issues which impact on our daily lives.
"This is localism at work and at its best. This is about empowering local communities, positively supporting good development and resisting undesirable, unsustainable proposals."
The government has confirmed funding to support neighbourhood plans into the next financial year.
In some cases, High Court rulings have recognised their importance and overturned planning appeals in favour of resident.
To find out more visit www.cheshireeast.gov.uk/neighbourhoodplanning