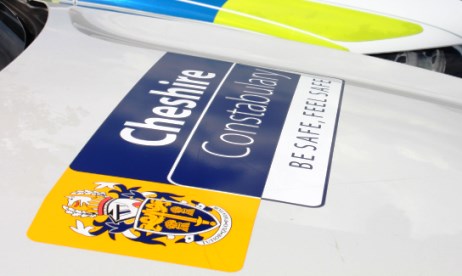 Recorded rape cases against adults and children in Cheshire has risen to almost 300 a year, latest statistics show.
There were 175 recorded rape offences against adults in the county in 2013-14, according to the Rape Monitoring Group.
And another 115 were against children under the age of 16, the report published on behalf of Her Majesty's Inspectorate of Constabulary indicates.
In 2012-13, adult rapes amounted to 142, and those against children 98.
And in 2011-12, this was lower still with 129 against adults and 87 against children.
The local report pulls together Home Office, Office for National Statistics, Crown Prosecution Service, and Ministry of Justice data on rape.
Cheshire Police's Assistant Chief Constable Guy Hindle said the report shows "an increasing number of victims of sexual offences are coming forward and reporting incidents".
He added: "Not all wish to pursue a prosecution but feel there is a need to report a sexual crime to protect others from becoming victims.
"Rape is a devastating crime and has a major and long-lasting impact on the victim.
"The victim is the focus of everything we do here in Cheshire and we work tirelessly alongside our partners within the criminal justice process and other agencies to ensure anyone who has been the victim of a sexual offence receives all the help and support they need.
"Cheshire has a Dedicated Rape Unit with specialist officers to tackle rape and sexual offences and provide support for victims − all reports of sexual offences are investigated thoroughly."
The figures for Cheshire also show a large rise in the number of "no-crimes" – the number of rape offences recorded and then later classed as no-crimed for reasons such as duplicate records of same crime or if case is transferred to another force, or additional verifiable information
determines no crime has taken place.
For adults, this jumped from 19 to 38 in 2013/14, and for children it rose from one to nine cases.
"An inspection into our crime recording processes in relation to sexual offences revealed some weaknesses last year," admitted ACC Hindle.
"Whilst there was no criticism about our standard of investigation, our failing was that some offences were not recorded as a crime.
"In each investigation where a crime was not recorded the inspectorate found that a thorough
investigation had taken place.
"A review of our structure has also resulted in the proposal for the creation of a new Director of Public Protection, who will oversee this important area of work.
"This reinforces Cheshire′s commitment to tackling this type of crime and ensuring that anyone at risk is protected and adequately safeguarded."
Police and Crime Commissioner for Cheshire John Dwyer added: "The public can be confident the Constabulary puts victims′ needs at the heart of our investigations and treats rape investigation as a priority.
"The Constabulary has now amended its processes to ensure crimes are being recorded in accordance with the national requirements – significant changes have been put in place to ensure accuracy and consistency in the recording of rape offences."