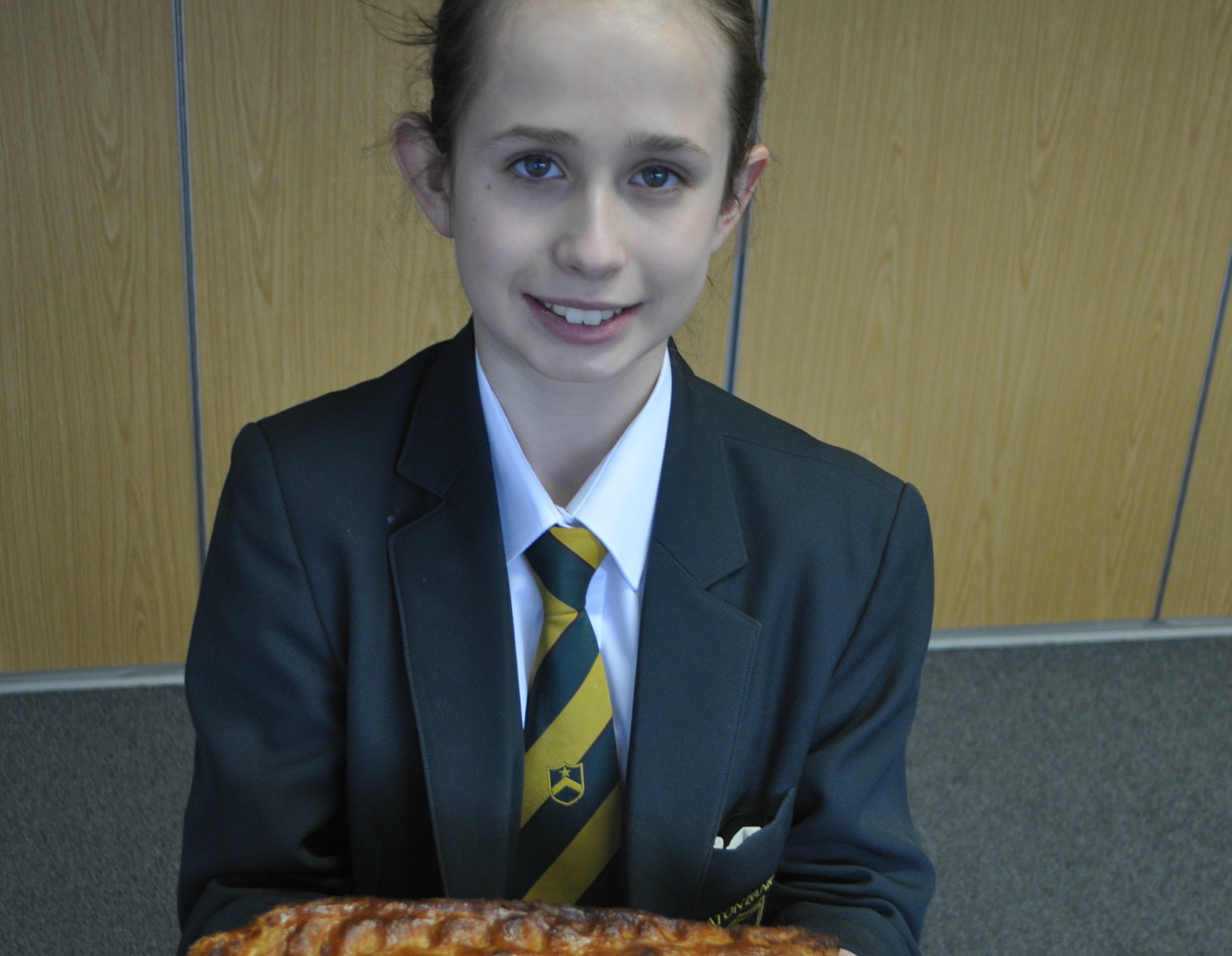 Budding food technologists from schools across the region battled it out in a baking challenge at a Nantwich college.
Ten finalists including Alex Camp, 13, from Congleton, made it through to the Schools Great British Pie Bake Off, held in Reaseheath College's specialist food centre.
The pupils, who had to bake a pie or pastry with a sporting theme, stunned the judging panel with the standard and originality of their products.
Alex, whose 'Le Tour de Clanger' pie was based on the classic Bedfordshire clanger – a rectangular pastry with one savoury and one sweet filling – gained high marks for her tasty combination of flavours.
Alex said: "I decided to make a pie which represented the Tour de France and used regional ingredients from Yorkshire and France.
"I really enjoyed the competition. It has made me think seriously about a career in the food industry."
Overall winner was Harry Brown, 14, from Fallibroome Academy, Macclesfield, with his 'Two Flavour Bike Pie' – an artistic impression of a bike which was also inspired by the Tour de France.
Second was Maddie Stevens, 15, of West Kirby Grammar School, Wirral, whose 'Going for Gold' savoury pie celebrated the commonwealth games and the countries involved.
Equal third were Ben Pratt, 13, and Connor Whalley, 14, from Sir Thomas Boughey High School in Stoke-on-Trent, and Megan Justice, 14, a pupil of Great Sankey High School, Warrington.
Keith Fisher, butchery development manager for British Pig Executive, Cheshire WI judge Mary Hignett, and David Thomson, sales executive for Bako, were the judges looking for originality, presentation and taste.
Keith said: "I was very impressed with the organisation and professionalism of the young people.
"There was so much passion and enthusiasm, it was a privilege to judge the entries.
"Reaseheath's food department should be congratulated on running such an inspired and exciting competition."
Reaseheath's food centre was opened in 2011 and is one of the best equipped in Europe.
The competition, which attracted about 80 entries, was run for the second consecutive year and proved so popular there are already plans to repeat it next year.
For further details of Reaseheath's food courses see www.reaseheath.ac.uk/food-technology