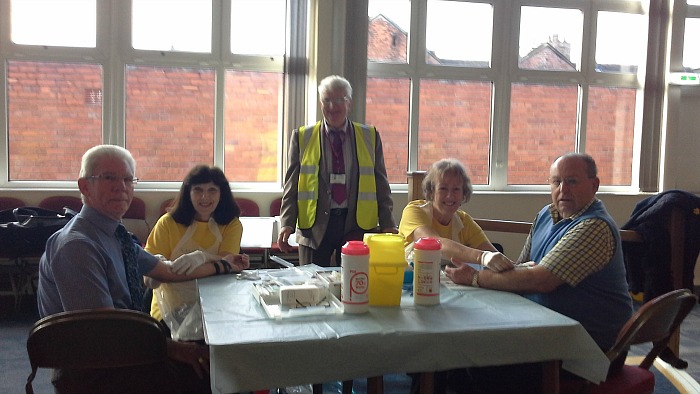 More than 150 men attended a free prostate testing session held in Nantwich, say organisers.
The event was staged by Leighton Hospital Prostate Support Group at Nantwich Civic Hall.
The PSA test is done for early detection of prostate cancer.
Nantwich Town Cllr Arthur Moran, who has been promoting the event and also had a test, said: "It was great to see such a good turn-out for the testing session.
"All the men who turned up did so voluntarily and were fully aware it is vital to detect prostate cancer at an early stage."
The group puts on other similar events in the area during the year, in addition to bi-monthly meetings in The Post Graduate Centre at Leighton Hospital.
Anyone interested in joining the group or who would like to find out more about testing, contact Kevin Hammersley on 01270 624496 or [email protected]
(Pic: Cllr Arthur Moran and John Broomhall MBE having a PSA test with Gary Steele MBE, chairman of the Prostate Support Group, looking on)