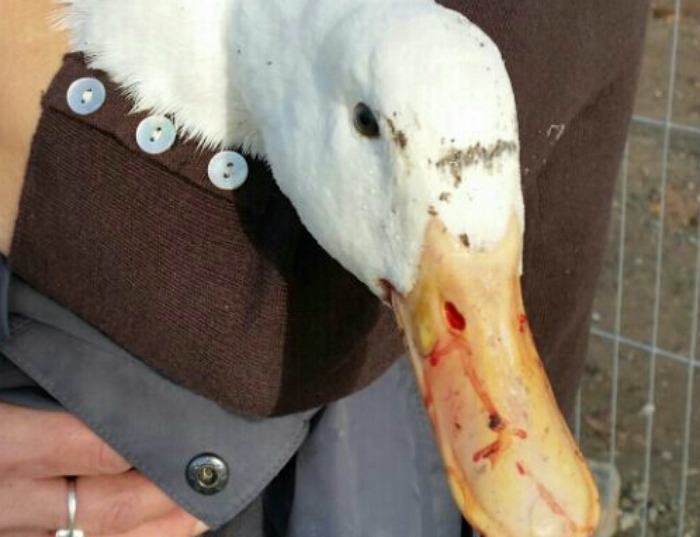 Wildlife lovers in Nantwich are to launch a new conservation group to protect animals living at Nantwich Lake.
Caron Hull, who helped set up the Queens Park Wildlife Conservation Group last year, is spearheading the idea.
She set up the Queens Park one after an adult female swan was killed and one of her seven cygnets disappeared, leaving the adult to raise six cygnets alone.
"I walk my dog there every day, it was quite easy to gather a group of people who all felt saddened by her death and wanted to help," said Caron.
"We raised quite a lot of money which we used to plant the two islands in the lake to help provide coverage for the duck. This project is ongoing.
"We also were able to donate money to Stapeley Grange RSPCA who have looked after four of the cygnets on various occasions."
One of the cygnets left Queens Park and is now living at Nantwich lake, prompting Caron's idea for a Nantwich Lake Wildlife Conservation Group.
"He is our success story as he made it there himself.
"Three of the other cygnets now live elsewhere but were taken to their new home via Stapeley after needing treatment for different incidents.
"We still have one at the park but we lost two to animal attacks. This was very upsetting."
Caron's idea has been backed by Noreen and David Moseley, who live on Shrewbridge Road close to the lake.
"They told me of various problems they have encountered during many years of living there," added Caron.
Regular problems are ducks and swans crossing the busy A530 Whitchurch Road to reach greener grass on the other side.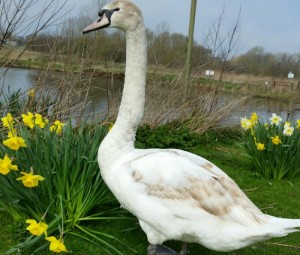 "Because of traffic speeds a number of ducks have been killed while crossing," she added.
"There is also a problem with dogs off leads and a couple of months ago I rescued a little white duck that I saw being attacked by a dog in the river.
"The owners were no where to be seen. I took the duck to Stapeley and luckily it made a recovery."
Last week, a new swan sculpture and signs were unveiled by the lake in a joint venture between Nantwich Town Council, Cheshire East Council, RSPCA and The Dogs Trust.
Caron now wants like-minded people interested in improving conditions at the lake for wildlife and to look out and report dogs off leads.
She has support from staff at RSPCA Stapeley, and local MP Edward Timpson has also agreed to meet the new group once formed.
Ideas include a floating island on the lake to provide a safe haven for wildlife to sleep on. Walkways could be added to access the island.
Caron also wants to see a fence along an area on Shrewbridge Road to stop birds walking into the road.
"These are just ideas at the moment but ultimately we just want to reduce the number of deaths/incidents," said Caron.
"And we would consult with the RSPCA centre to make sure any ideas would benefit wildlife and not cause more problems," she added.
Anyone interested in joining the group can meet at 3.30pm tomorrow (Saturday April 18) by Nantwich Lake.
For more details, contact Caron on 07880 353 221.