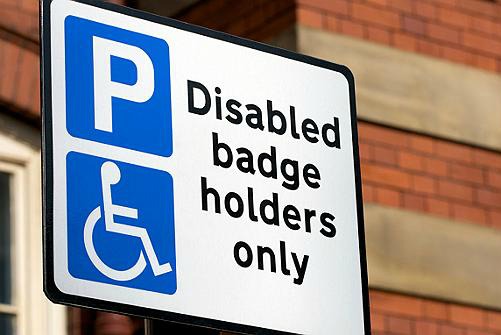 All pensioners aged 85 or over in Nantwich could automatically be enrolled on the Blue Badge disabled persons' parking scheme.
The new policy, revealed by Cheshire East Council, is being considered as they lobby ministers to amend current legislation.
Blue Badge holders with severe mobility problems can park closer to their destination.
They can be used by disabled people travelling as a driver or as a passenger.
Cheshire East says its policy of giving them to all people when they turn 85 will help fight social isolation so people can live longer and become more independent.
Only 4,202 out of Cheshire East's 10,400 over-85s currently have a Blue Badge.
Automatic qualification could benefit more than 6,000 people.
Councillor Michael Jones, Leader of Cheshire East Council, said: "Removing the hassle of having to prove eligibility for a Blue Badge will help over-85s lead more active lives.
"They may want to go on social visits or do their own shopping and have a carer to drive them around, but if they can't park close to where they are going, they may lack the confidence to get out and about.
"This is not a big gesture, it's just common sense we should help people to be as mobile as possible and take part in society."
The council, which has written to Transport Secretary Patrick O'Loughlin, believes people with agoraphobia and other mental health conditions should also qualify for the disabled persons' parking scheme.
Blue Badge holders can park free for any length of time on streets with restrictions and on yellow lines for up to three hours, unless a loading ban is in place.
Cheshire East Council says it will retain a "tough" stance on those who abuse the scheme.