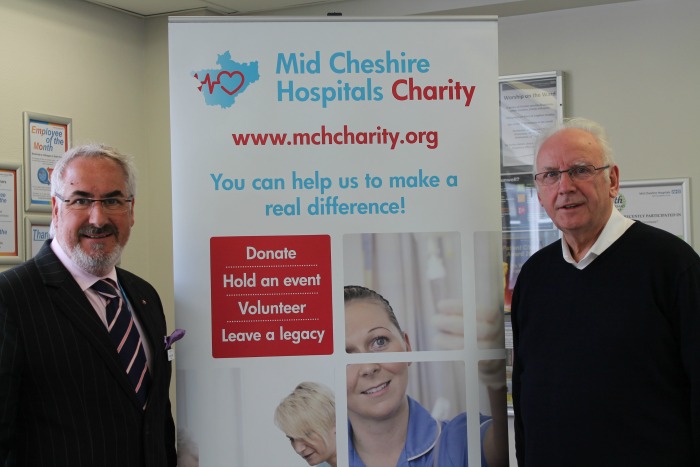 Mid Cheshire Hospitals Charity has announced that Pete Waterman OBE has agreed to be Patron of the charity.
The well-known TV presenter, DJ, record producer and songwriter was keen to take up the role after being approached by the trust's chairman, Dennis Dunn MBE.
Waterman is also a railway businessman and advocate and has strong links with Crewe, having based his major rail businesses in the town.
Mr Dunn said: "I'd like to thank Pete for becoming Patron of Mid Cheshire Hospitals Charity.
"He is a passionate advocate for the organisations and people of this area and is widely respected in the UK and internationally.
"I'd also like to thank the local community for their continuous commitment in supporting the MRI Scanner Appeal.
"It's fantastic to see so many local people and businesses support our fundraising efforts. Without their support, reaching our £1 million goal by mid-2016 would be unachievable."
Waterman added: "I am passionate about the NHS and full of admiration for the fantastic support we get from the public.
"When we need the NHS we can be sure it is there for us, and public donations to support the additional world-class diagnostic MRI scanner for Leighton Hospital will make a real difference."
The current MRI scanner works 8am to 8pm, seven days a week, with 30 patients a day scanned.
An additional scanner would address shortfall in capacity in South Cheshire, Staffordshire and surrounding areas.