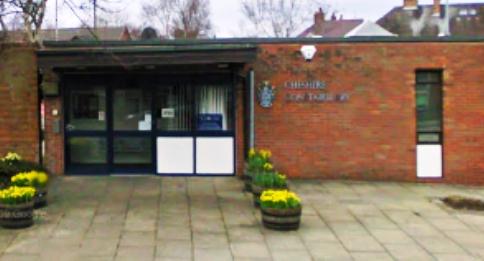 Nantwich police officers will work from Crewe and not the town's police station under a radical new regime from next month, it has emerged.
And the future of the police station on Beam Street in Nantwich, which has had no public front counter service for three weeks, is now in doubt.
From July 6, officers who police Nantwich and the surrounding areas will have to check in and operate out of Crewe under a new LPU – Local Policing Unit – run by a Chief Inspector.
It means the end of NPUs – Neighbourhood Policing Units – which have operated in towns like Nantwich, Sandbach and Middlewich under an Inspector.
In Nantwich, this has been run successfully for several years by Insp Dave Smithers.
He told Nantwichnews: "It's a new way of working, but officers who are familiar with Nantwich will still be policing the town."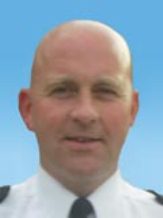 It also means the Nantwich station is unlikely to have a front desk, after the last person manning it resigned three weeks ago.
A police contact point at the station which offers 24/7 access to control room staff via a machine on the wall was opened in September last year.
"Nantwich station has had no public front desk for three weeks," confirmed Insp Smithers (pictured, right).
"It's not clear what is happening on that front.
"But the station will still be in use by officers who will continue to use it to interview people, file reports and other business."
But the 'centralising' of officers to Crewe has left many in Nantwich concerned about police response times and lack of a contact point at the station.
Shaun Cafferty (right), who heads the Nantwich Retail Partnership, said: "I am surprised there hasn't been wider awareness and consultation with the public and with businesses.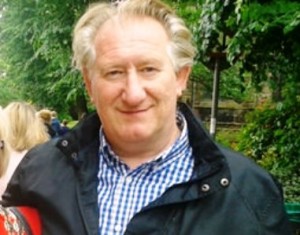 "It may make little difference, but Nantwich deserves as good a policing service and presence as anywhere else, we make a good contribution to their funding after all.
"So I think we are going to have to monitor the outcome of this very carefully, and be prepared to make representations if we feel we are seeing a diluted service in either quality or quantity.
"I think everyone recognises police resources are not infinite, but the Nantwich public and business community deserve the opportunity to have their say about how these resources are used."
Another retailer in the town, who declined to be named, added: "I'm sure the general public aren't aware of this and it could greatly affect the way Nantwich is policed in the future.
"I've been told they are looking to sell off the station completely in 12-18 months.
"I don't even know if the council are aware of the plans at this moment. They don't seem to have consulted anybody at all.
"We are obviously concerned about the night-time aspect of things but the local police are very concerned about how things will pan out."
Nantwichnews has contacted Cheshire Police headquarters to ask for clarity on the new regime and future of Nantwich police station.
We are still awaiting a response.