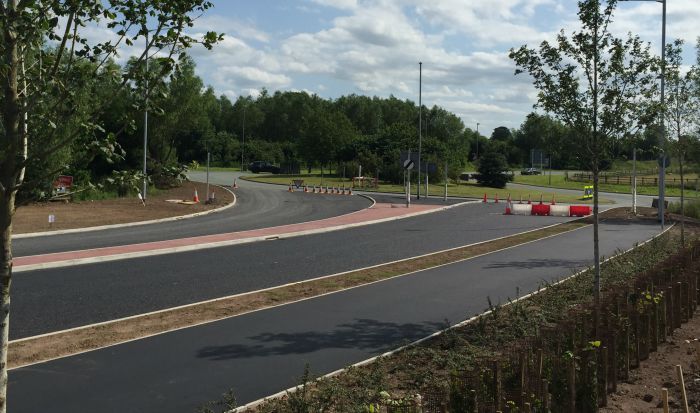 The new £7million road linking the A500 at Shavington with Gresty Road in Crewe is to be unveiled on Monday (July 27).
The 0.7-mile Basford West Spine Road will be named Jack Mills Way, after the late train driver from Crewe who was attacked during the notorious Great Train Robbery in 1963.
Mr Mills' grandson, Ian Mills will unveil one of the road signs and Crewe and Nantwich MP Edward Timpson and Cheshire East Council Deputy Leader Cllr David Brown will also be present.
Morning Foods, based on Gresty Road, will also mark the occasion by driving some of its fleet along the road as the first official user.
Cheshire East Council lobbied the Department for Transport for 'pinch point' funding for the road which is designed to ease congestion in the area and open up 35 hectares of employment and housing sites on Crewe Commercial Park.
It is hoped this will create more than 2,000 jobs and boost the economy by an estimated £40m.
The council's developer partner Goodman will also be present for the unveiling, as well as road contractor John Sisk Ltd.
The road will be open to the public in the afternoon/evening on July 27.