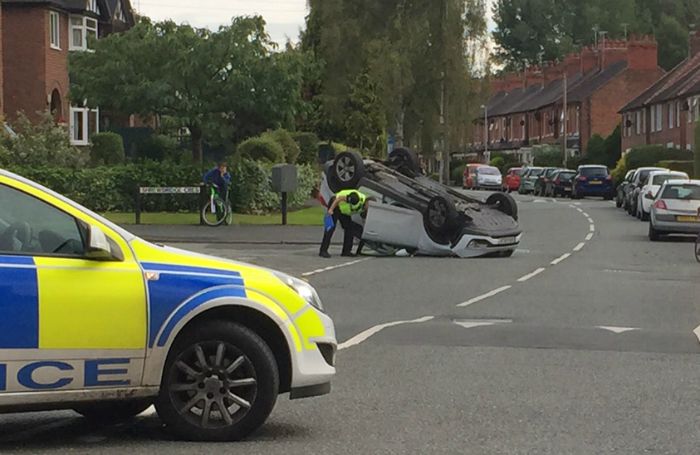 A car has flipped over onto its roof on Shrewbridge Road in Nantwich.
Police closed off the road as the driver was treated and the vehicle was recovered close to the junction with Shrewbridge Crescent.
It's believed the driver managed to escape from the white hatchback with just minor injuries, although police have not confirmed.
One witness walking past at the time said: "It looked a pretty awful accident, car on its roof in a 30 mile an hour zone, how is that even possible?"
Another said: "Shrewbridge Road is closed.
"There's a police car is blocking the junction and there's a white hatchback on its roof across the road by Shrewsbridge Crescent."
(pic by Kirsty Rollings)