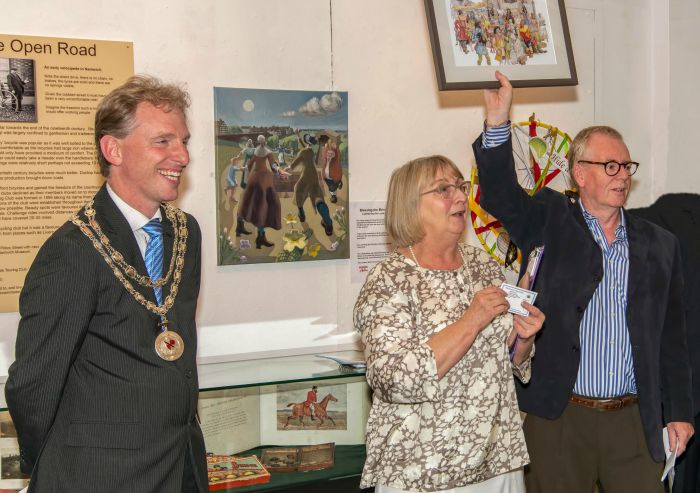 Mayor of Nantwich Andrew Martin has opened Nantwich at Play the latest exhibition at Nantwich Museum.
The exhibition, which illustrates how the people of the area have spent their leisure time through the ages, is open until September 19.
Chair of the museum Trust Nick Dyer, presented Cllr Martin with a copy of a painting by museum artist Les Pickford, depicting a medieval fair near the parish church.
Limited edition copies of the painting are available from the museum shop.
One copy framed by Love Art Gallery in Nantwich is being raffled during the exhibition and tickets can be bought from the museum shop.
The exhibition, free to view, is complemented by a series of talks covering topics including local pubs and their signs, the story of Nantwich Players, a day at Nantwich races, children at play, local sport and the story of local theatres and cinemas.
Meanwhile, arts, crafts and activities form the basis of summer workshops for children at the museum throughout August.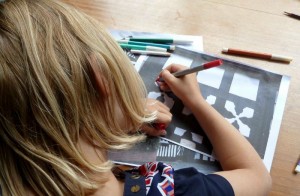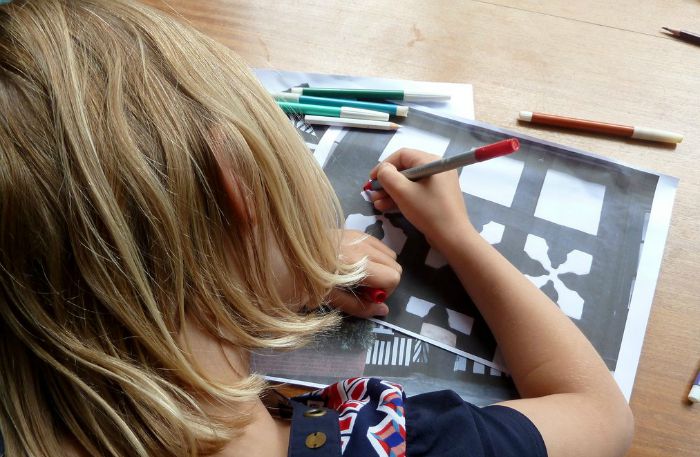 Themes will echo the Nantwich at Play exhibition, with Toys of the Past the topic for the workshops this Wednesday and Thursday August 5 and 6.
At the Seaside will be the topic for Wednesday 12 and Thursday 13 August.
Puppets the topic for Wednesday and Thursday August 19 and 20, and Sports & Games for Wednesday and Thursday August 26 and 27.
The workshops are drop in any time between 11am and 3pm.
The cost is £2 per child who must be accompanied.
Large groups are requested to book in advance.
Email the museum [email protected], call 01270 627104, visit  www.nantwichmuseum.org.uk