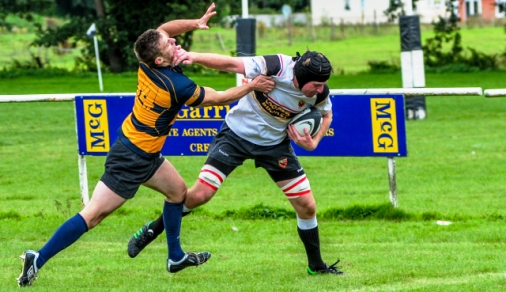 Crewe & Nantwich RUFC captain Niall McGregor says their aim has to be for promotion as they prepare for new Midlands 1 West campaign.
The Vagrants based side finished an excellent fourth place last season, playing at the club's highest ever level.
As well as that, the second team gained promotion and a fifth senior team is in development.
McGregor feels this shows the progress the club has made – and firmly believes this season could see them promoted.
Crewe & Nantwich RUFC begin their season next Saturday (August 29) with a cup game against Northwich, before the league opener on September 5 at home to Stratford-upon-Avon.
McGregor told Nantwichnews: "Last season was a huge success for our 1st team and club.
"Finishing fourth place for our 1st team behind Newport Salop, Worcester and Hereford and above teams such as Stoke and Whitchurch, clearly showed the standard of rugby we are now playing.
"This league position showed how far we have come, playing at the highest level in our club's history and competing against clubs which have a history of playing even higher than this level.
"The 1st team learnt a lot from playing at this level last season and have worked hard in pre season training preparing for another challenging season.
"Our aim is definitely promotion. We are confident in our ability, style of play and as long as the lads continue to work hard in training and the fantastic volunteers maintain the momentum of the club we will compete with the top teams.
"There is no doubt it is going to be a challenging season. We have three top class teams coming down into our league and teams in our league also working hard on recruitment and in pre-season training.
"We have a great squad of lads which has the ability, experience from last season and prepared to work hard, so we are very excited about getting the season underway."