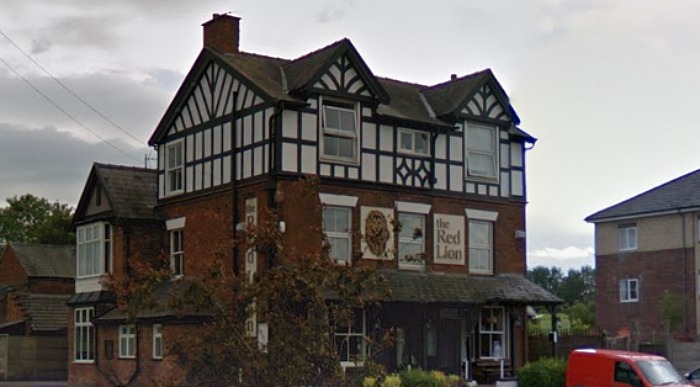 A Nantwich pub and hotel could be demolished to make way for more housing, it has emerged.
Plans have been submitted to knock down The Red Lion Hotel on Barony Road to make way for 21 new properties.
The proposals have been submitted to Cheshire East Council by Renew Land Developments Ltd.
It includes plans for 17 three and four bedroom homes, and two blocks of two flats.
Amid the plans, pub owners Punch Taverns say the pub is "not sustainable" after having four different operators over the past nine years.
"The business struggles to be a profitable and sustainable pub," say the plans.
"Punch are unable secure any other form of lease agreement beyond a Tenancy at Will agreement for the property.
"The rent has to be set at a low level so that the publican can at least afford to pay their bills and trade at a marginal profit.
"Punch does not make a profit on this rent and retains all responsibility for the building structure.
"Without Punch Taverns artificially supporting the operator the business would have to close. The business is not sustainable."
But Nantwich Town Councillors expressed their disappointment at the prospect of losing another pub.
And they raised concerns about plans for access to the new development from the narrow Vauxhall Road.
Cllr Arthur Moran said: "It is always sad to see the loss of a pub in Nantwich.
"These small developments of 21 houses just add to the total that we keep getting in Nantwich.
"I am also worried that plans include access from Vauxhall Road. Anyone using that road trying to get onto Barony Road know how busy it is.
"That end of town is getting very busy with a lot of extra traffic."
Cllr Douglas Bowyer-Bates questioned whether the development would provide affordable housing for first-time buyers.
Councillors agreed to query this in representations to Cheshire East Council's planning team.