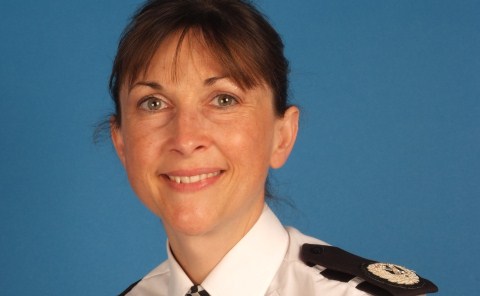 Cheshire Police recorded the fourth largest drop in recorded crime across England and Wales, latest figures suggest.
Crime statistics released by the Office of National Statistics show for 12 months ending June 2015 there was an overall drop in crime of 4% – 2,245 fewer crimes.
Cheshire is one of three police force areas in the north of England, and one of nine across England and Wales, to see crime drop in that period.
Results released three months ago for the year ending March 2015 also showed a reduction in crime across the county.
The force says crime levels in the county continue to be at their lowest for the past 25 years.
Statistics suggest a fall in "acquisitive crimes" – burglary (-17%), robbery (-20%), theft (-13%) and vehicle offences (-14%) – in total 3,817 fewer crimes of this type.
But other types of crimes, involving violence and sexual offences, have risen.
Police chiefs claim this is partly down to changing how it records these offences and also victims increasingly confident in reporting them.
Cheshire Police Deputy Chief Const Janette McCormick said: "The figures show we continue to see a steady decline in crimes reported in Cheshire.
"This is not only testament to the work that we do as a Constabulary, but also to the public for their increased vigilance and awareness of what is going on in their communities, making it more difficult for criminals to carry out their activities.
"I hope these figures provide reassurance the work we are doing is helping to reduce crime in our communities and the public can have confidence in reporting incidents to us.
"We take all reports of crime seriously and endeavour to ensure that each is dealt with appropriately."
Cheshire Constabulary introduced a new operating model of eight Local Policing Units in July this year.
Nantwich now falls under the Crewe LPU, with all officers reporting to Crewe each morning.
John Dwyer, Police & Crime Commissioner for Cheshire, said: "This can only be seen as a positive and is extremely encouraging for anyone concerned with tackling and preventing crime.
"I am proud that crime in our communities is declining.
"Fewer crimes mean fewer victims in our communities and I am focused on ensuring those who are victims get the appropriate support they need."