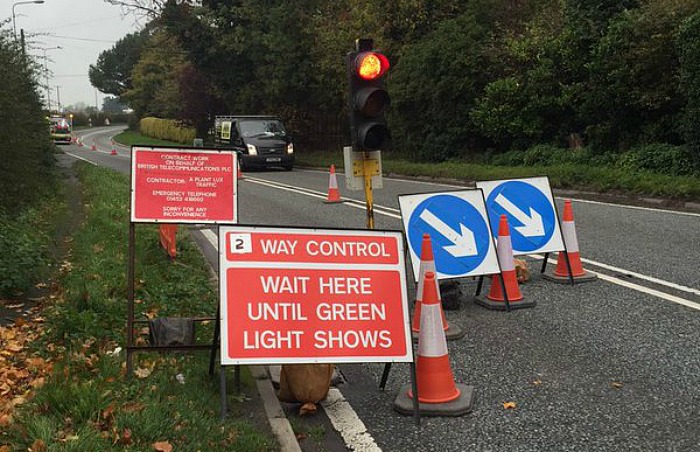 Thousands of drivers have been caught up in traffic gridlock around Nantwich once more as roadworks coincide with major route closures.
Cheshire East highways has allowed BT engineers to set up roadworks on the busy A51 at Reaseheath.
But the temporary lights and lane closure coincides with the closure of A534 Chester Road for Nantwich Aqueduct works, with extra traffic being diverted back to the A51 at Reaseheath.
These pictures show traffic gridlock all the way to and beyond the Sainsbury's roundabout and on the A500 towards Peacock and Cheerbrook roundabouts, as well as on the A530 Middlewich Road and the A51 back towards Tarporley.
Residents at Reaseheath have been without phonelines and broadband for several days, and it's believed the BT work is linked to these emergency repairs.
But Vicky Higham, who has been campaigning for a Reaseheath bypass for several years, said: "The temporary traffic lights at Reaseheath are causing mayhem and gridlock.
"The traffic is backed up passed Sainsbury's roundabout and up Middlewich Road, as well as up towards the Barony.
"It's BT works, as a lot of our residents haven't had broadband or phone lines for a few days.
"We've also got ignorant road users in the gridlock blocking access to drives.
"It's ironic really, as on the same day as this we have Cllr Michael Jones going on about a Nantwich South bypass. We've needed a Reaseheath bypass for years, and this shows why."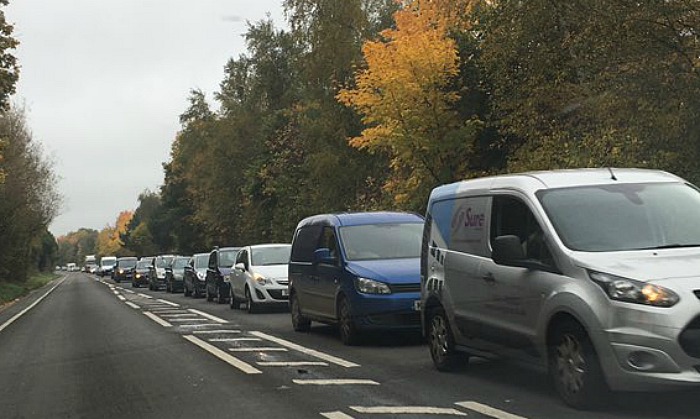 Residents have also criticised timings of other roadworks and closures, including problems in Willaston and Shavington.
One reader said: "This must be the same reason as the pedestrian crossing at Cheerbrook roundabout was reduced to one lane whilst London Road level crossing was closed last Sunday!"
Another added: "They're (CEC) the best at communication – which is why they closed Coppice Road in Willaston last week for road surfacing and this week to work on the poles so no buses through the village and no warnings on the bus stops. Obviously, they have moved to the Secret bunker!"
We have contacted Cheshire East Council highways team and we are awaiting a comment.
(Pictures courtesy of Nantwichnews readers)