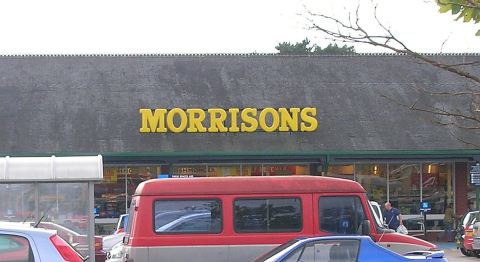 Nantwich councillors have hit out at plans by a town centre supermarket to open and sell alcohol from 6am to midnight every day – including Sundays.
Morrisons on Station Road, Nantwich, has applied to Cheshire East Council to vary its premises licence, the town council was told last night (November 9).
The proposed variation from Morrisons states: "To vary the hours of the supply of alcohol and opening to 0600 to 2400 on Mondays to Sundays inclusive".
It comes as the Government bids to relax current Sunday trading laws, which prohibit large stores from opening more than six hours on a Sunday.
The current laws date back to the 1994 Sunday Trading Act.
But Nantwich councillors have voiced concern over the Morrisons application because of its location and impact on smaller shops.
Cllr Arthur Moran said: "I've already spoken to residents living near there who are very concerned about this.
"We should oppose this as a council. We already have 10 empty shop units in Nantwich town centre, this is something we should be looking at, and longer supermarket opening hours will not help."
Cllr David Marren added: "These opening hours would be resented by neighbours of the store.
"If a store opens at 6am, the delivery lorries will be arriving earlier than that, and this will be noisy and disturb people at that hour. I would be concerned by this plan."
Nantwich Town Council clerk Ian Hope told councillors Morrisons had made a similar application to vary its licence at its other stores in Cheshire.
The council agreed to lodge an objection to Cheshire East Council over the plan.
A Morrisons spokesperson said: "We want to make shopping trips easier for customers over the busy Christmas period.
"The application to extend our opening hours from 6am to midnight will mean shoppers can visit the store at a time to suit them."