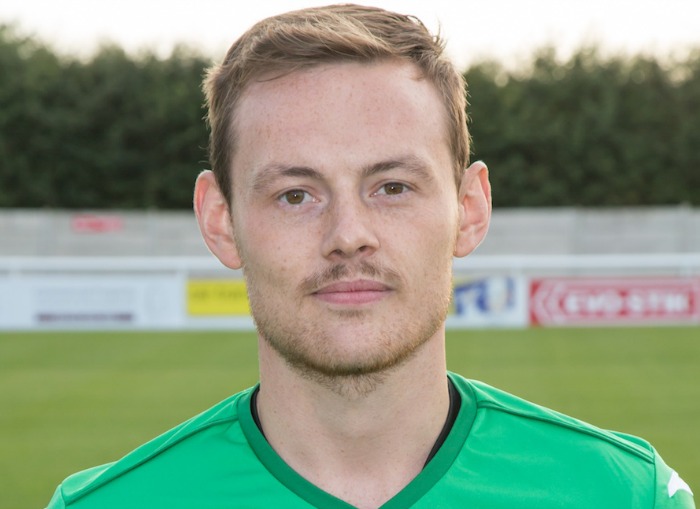 Kyle Blake and Harry Clayton have left Nantwich Town to join Newcastle Town in Evo-Stik Division 1 South.
Blake (pictured) has struggled with injuries which has affected the midfielder's form since his return.
And Clayton has fallen down the pecking order since returning to the Dabbers after a short stint away at Colwyn Bay.
Nantwich manager Phil Parkinson said: "Kyle's injuries have meant he wasn't going to get much game time. Which I didn't think was fair to him.
"Harry to his credit openly admits making a mistake leaving in the summer for Colwyn Bay.
"This has unfortunately resulted in him coming back and falling down the pecking order because of the form of all the front players.
"Both have been fantastic servants of the club and I think if they kick on now at Newcastle Town, they could be back in green sooner rather than later as they
are both great players. I wish them all both the best."
Meanwhile, Nantwich have secured Sam Hall (pictured, below) on a longer contract after the central midfielder arrived from Leek Town.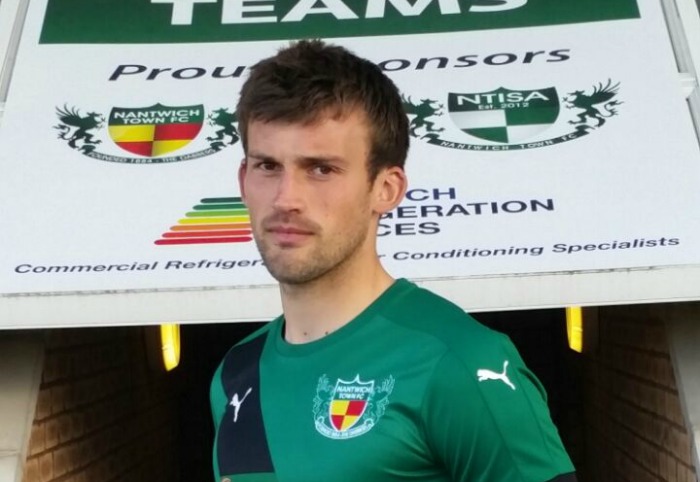 "He has arguably been the best holding centre mid in the Evo-Stik first division South for years," said Parkinson.
"So when he came to us it was more about coming out of his comfort zone and seeing if he could consistently perform at that same level week in week out
in the Northern Premier League.
"He's has done that and surpassed his own expectations, but not mine. I brought Sam in to do exactly what he is doing and I was confident he would perform.
"I offered him a contract as soon as he came to the club but he wanted to see how it panned out for the first few months, which is a sensible decision.
"However, I know he's very happy here, hence why I again offered him the security of a contract. I'm delighted to say Sam has now signed a contract, which
is great news for the football club.
"If I was a league club looking for a consistent, all round good footballer who is a leader on and off the pitch, he'd be the one I'd take 100%."
Nantwich Town are second in Evo-Stik Premier League after another impressive performance at the weekend, winning 4-0 away at Stamford.
Goals from Mat Bailey, Elliot Osborne, Joshua Gordon and Lewis Short secured the win.
The Dabbers are in action tonight (November 10), away at Ashton United in the Doodson League Cup first round.