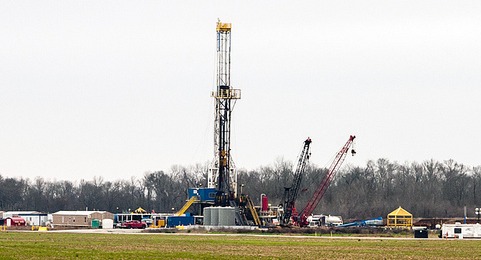 Fracking licences covering Nantwich and South Cheshire have been awarded to companies in the latest round held by the Government.
The new licences were announced by the Oil and Gas Authority, and cover Nantwich town, surrounding villages south to Audlem, north to Tarporley, and east to Crewe and Alsager.
It means those companies which have acquired the licences can apply to explore underground for oil and gas reserves.
IGas has won the licence for four key blocks of land in South Cheshire which are deemed a potential rich source – including Nantwich and Audlem, Crewe, Sandbach and Middlewich.
Another company Ineos will have the licences for Tarporley and further into mid and north Cheshire.
In total, 93 licences were issued for companies to explore 159 blocks of land.
It could pave the way for the more controversial hydraulic fracturing, known as fracking.
However, two years ago, Cheshire East Council Leader Michael Jones said there would not be any fracking projects in Cheshire East.
"There are parts of the country where local councils will welcome ministers' offer to benefit from shale gas extraction, however our main focus as a council is on the exciting potential for geothermal technology in Crewe," he said in January 2014.
"Fracking may well be a useful technology for other areas and good luck to them if it is, however the people of Cheshire East have our assurance that there won't be any in our borough."
Large parts of the North West have been opened up,  and around 75% of the licences relate to shale oil and gas, which typically requires fracking.
The Oil & Gas Authority said a total of 95 applications for licences were received from 47 companies, covering 295 Ordnance Survey Blocks.
Ineos said it was "committed to full consultation with all local communities and will share 6% of revenues with homeowners, landowners and communities close to its shale gas wells."
On Wednesday, MPs voted to allow fracking under Britain's national parks.
Click here to view the full map of new fracking licences in the UK.