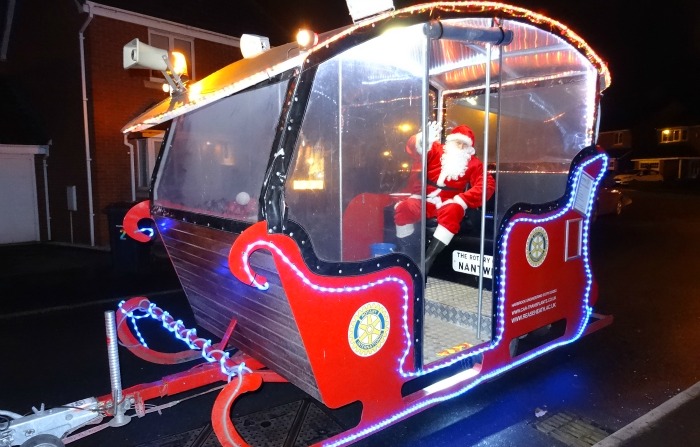 Santa has helped raise hundreds of pounds on his Nantwich float – thanks to big-hearted members of The Rotary Club of Nantwich, writes Jonathan White.
The rotary's traditional evening Santa's Float visited more than 3,000 houses between December 7 and 18.
The charities that will benefit from the collection include St Luke's Hospice, Nantwich Museum, Donna Louise Children's Hospice and The Wingate Centre.
The Rotary Club was also in Nantwich Town Square raising more funds while offering youngsters a chance to meet Father Christmas.
And Santa Claus was also in the attic of the Nantwich Bookshop & Coffee Lounge on High Street at the weekend.
A rotary club spokesman said: "Well – Christmas is nearly here and it is time for Santa to get back to the North Pole ready for Christmas Eve.
"Thank you to everyone who came out to see him while he was with us and also for all those who donated so generously.
"We will let everyone know the final total of the money raised in the New Year."
(Pic by Jonathan White)