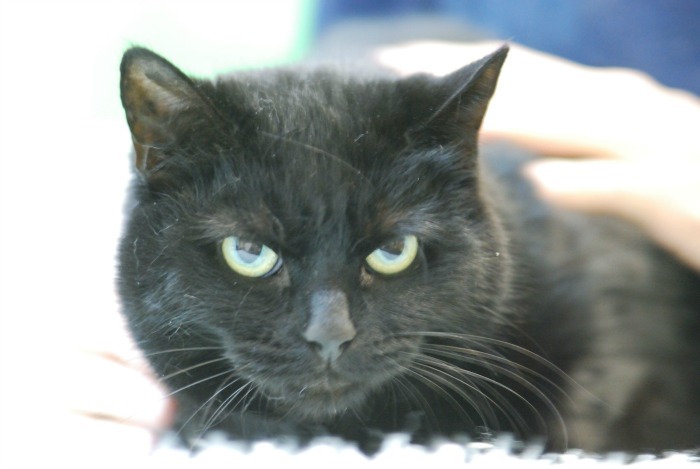 RSPCA staff in Nantwich are looking for homes for three long-stay cats which they fear are being overlooked – because of their colour!
Black cats Tilly and Bernard, and black and white feline Jester, have lost out to their more colourful, younger counterparts.
The trio are among the longest staying residents at the RSPCA's Stapeley Grange, on London Road, and are desperate to find new owners.
All three of them arrived separately at Stapeley Grange after their owners died.
Lee Stewart, manager at Stapeley Grange, said: "These three cats have all sadly lost their owners and are ready to be welcomed into a new family.
"Unfortunately, our long-stay cats tend to be the older, black or black-and-white cats which appear to be left behind, with adopters choosing younger and more colourful cats and kittens.
"Our team make every effort to promote them with our visitors and we even put them at the front of the cattery so that every visitor seems them first.
"We are hoping for 'love at first sight' but sadly it just isn't easy to get homes for these lovable cats."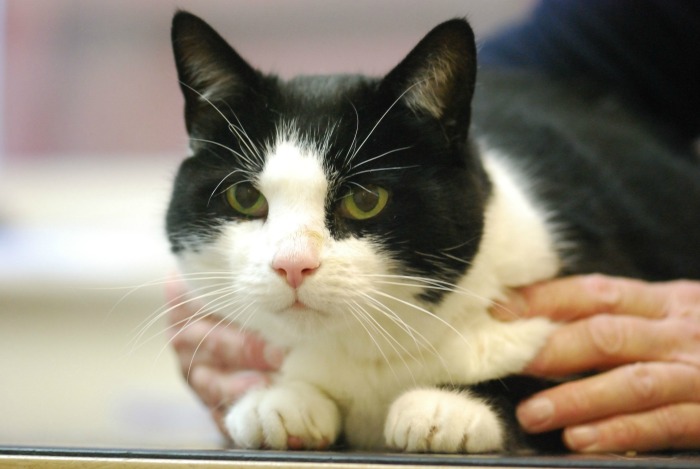 As the cats are older – Tilly is 11, Bernard is 10 and Jester is 13 – ideally they would be re-homed in households without children.
Lee said: "Tilly is so loyal and is looking for a quiet life. In return for a home without noisy children, she promises to give lots of affection.
"Bernard is a youthful 10-year-old who loves nothing more than a warm knee to sit on.
"And Jester is longing to have the individual attention and fuss like he used to get from his previous owner.
"We know for a fact that he will repay the kindness of his new owner ten times over."
Those interested in offering homes to Tilly, Bernard or Jester should contact 0300 123 0722 or contact the team via email at [email protected]
If you would like to help RSPCA Stapeley Grange with a donation of just £3, simply text RSPCA2 to 70007. Texts cost £3 plus standard network rate.