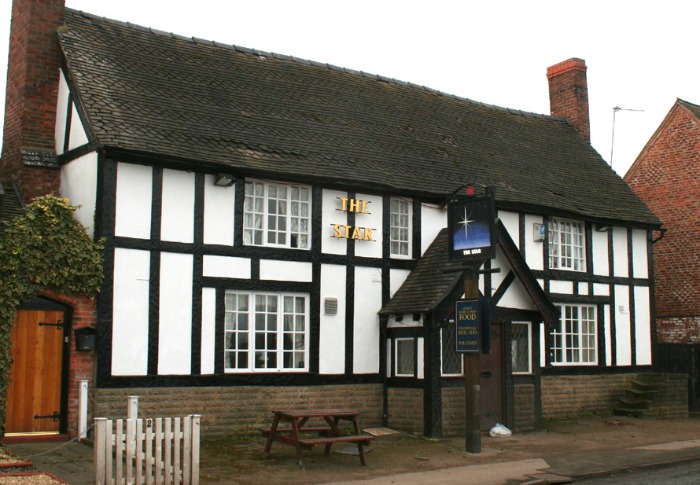 Planners have passed proposals to turn a historic Nantwich pub The Star Inn into houses, despite objections from councillors and residents.
Grade II listed The Star Inn, on Chester Road in Acton, will be converted into three residential units after Cheshire East Council approved the scheme.
However, villagers and parish councillors are furious at the decision, claiming planners aere "destroying local assets" rather than protecting them.
The council's decision notice and report includes a number of conditions imposed on developers "in order to retain and protect the architectural and historic interest in this listed building".
But the Cheshire East report adds: "An assessment has been made on the retention and protection of the architectural and historic interest of this listed building.
"As a currently unviable facility in Acton which has been considered, is not culturally or socially beneficial in its current form, the conversion has been accepted in principle.
"It is not considered the existing community facility is making a positive contribution to the social or cultural life of the community, which has been confirmed via evidence of marketing from the applicant which shows no interest shown to take over the public house, thus it has remained redundant as a Public House."
One former landlord Paul Beaton had previously claimed they had shown former owners Enterprise Inns that it could be profitable and successful.
"The Star was very much the heart of the community," he said.
"And I believe with a little investment could also be a thriving business that we would happily have taken on given the opportunity."
Edward Leetham, who lives nearby, said: "Lots of people had complained about the loss of the only village pub, refuting the applicant's claim that the pub was not viable.
"There was no For Sale sign placed outside the pub and no local advertising that the pub was for sale.
"A previous landlord confirmed that he could have run a successful pub business there, but was given no opportunity to do so.
"This is yet another disgraceful decision by the planners.
"They should be protecting local assets, not destroying them."
Acton, Edleston and Henhull parish council also refuted claims the pub could not be viable.
"The Parish Council does not accept that the lack of viability of The Star has been
proven.
"It is noteworthy prior to 2009 the pub ran, presumably profitably, with one landlord for some 17 years.
"There has been a lack of reinvestment in The Star over the years and such investment was surely a prerequisite to continuing success."
There were also nine letters of objection to the plans, and one letter of support.