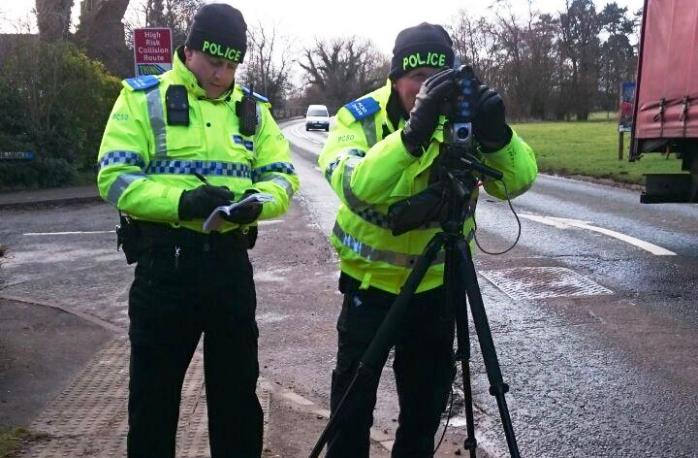 Police chiefs in Cheshire have bought 16 state-of-the-art speed enforcement devices to target rogue drivers in the county.
The devices are some of the most advanced compact all-in-one digital video cameras available.
The cameras, with in-built lasers, measure speed as well as calculating traveling time and distance between two following vehicles.
It also produces videos and still images to be used as evidence.
Police officers, PCSOs and the Special Constabulary officers in Nantwich and other areas are being trained to use the devices to tackle speeding.
Assistant Chief Constable Mark Roberts said: "The rules of the road are there for a reason.
"This new piece of kit will help us to enhance the work officers do to reinforce speed limits within the county and reinforce our commitment to making Cheshire's roads safer."
Cheshire Police and Crime Commissioner John Dwyer said: "The public often tell me that road safety and speeding is a priority for them and I have made it one of my priorities.
"The new device is a real benefit to tackling those who choose to flout the law when it comes to speeding.
"Speed limits are there for a very good reason, they are to help you and other road users get from 'a to b' safely.
"These cameras will form another part of our armoury in tackling those who make our roads dangerous – be it through drink or drugs, using mobile phones or driving above the lawful speed limits."