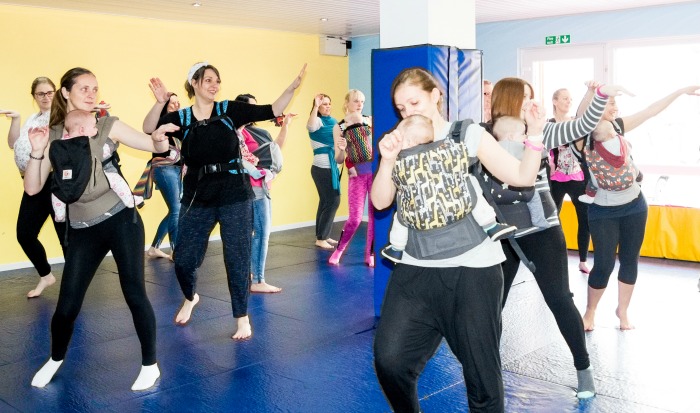 A Nantwich mum ditched her teaching job to launch a new venture – inspired by her pregnancy!
Kate Barton, 34, came up with the idea of Dance Baby Sling when she was on her nine-month maternity leave as a performing arts teacher.
The plan is to run classes for mums who can join in carrying their babies in slings.
She hopes it will allow more mums to get involved, stay fit, and provide another social group in the town.
"Although a scary prospect, my little girl has been and is my determination to succeed and I have to say, it's actually seeming to be quite popular," said Kate, who's daughter Saskia is now nine months old.
"Baby wearing is big in Cheshire and I've had loads of interest so far."
She moved to Nantwich with husband Gareth after they were married at Acton Church two years ago.
"We fell in love with Nantwich which we now very much consider home," she added.
"We are both teachers but with me struggling to get a teaching job we moved to Nantwich to make my commute easier but to not take him too far away from his job in Chester."
But it's a far cry from Kate's first job as a building surveyor in Manchester and Liverpool city centres.
"I had trouble getting onto a teaching course after university, so I entered into that profession.
"But I was struggling to get on 'in a man's world' so desperately tried again with teaching following my heart."
Kate volunteered at a school for a year to get onto a PGCE course.
She landed a teaching job in Burntwood, Staffordshire, where she has worked for four years.
"With more redundancies looking likely, and the ridiculous commute and lack of jobs, I seriously reviewed my situation on maternity and ended up here!"
Now mums are queuing up to sign for her new classes since she ran a stall at the Cheeki Monkeys event in Nantwich Civic Hall last month.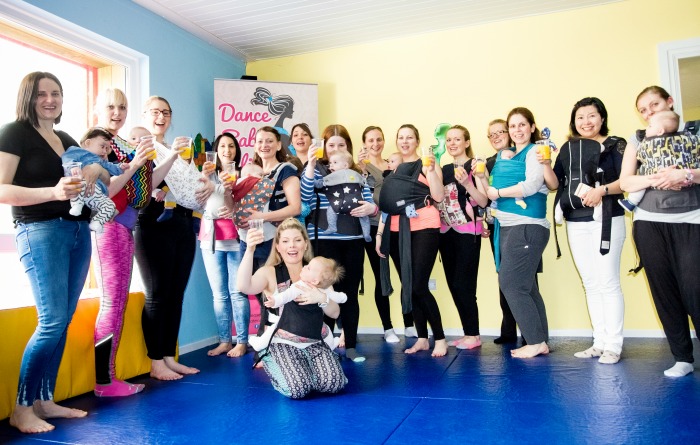 Kate also staged a launch party (pictured above) at Gym Juniors, near The Barony, off Arnold Street, which proved to be a massive success.
It included a small taster session with mums taking part in some African dancing.
"Since I've set up my Facebook page I've seen videos of these equivalent classes in America go viral," she said.
"I'm hoping to create a huge buzz with these classes in Cheshire!
"The one in Nantwich at gym juniors is now fully booked up and looking likely I will need to host two classes weekly.
"My Sandbach class is also full and I may have to change venue to a larger one or run two classes there, too."
Kate completed an Exercise to Music Level 2 course during her maternity and a Peer Support course in Baby Wearing to help her prepare for her new venture.