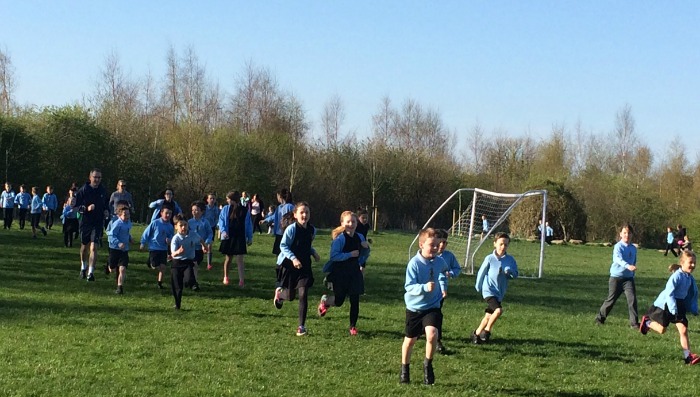 Youngsters at a Nantwich primary school are running across five continents and around 6,000 miles – in a special Run to Rio.
More than 200 pupils at Pear Tree School in Stapeley are donning their trainers and jogging each school morning.
Run to Rio is part of the national Golden Mile campaign, and has challenged schools to compete across the UK to Rio de Janeiro in the quickest time possible.
Pear Tree launched their bid a week ago, and pupils are tackling the first leg of the run – from York to Africa!
Every pupil runs each morning, Monday to Thursday, around the school field, and they record their distance.
Lucy Newman, teacher at Pear Tree, said: "Parents, siblings and staff are also joining in.
"The totals are added up to see how far individuals, classes and mums and dads have run each week!
"Classes are competing with each other, and we're competing with other schools in our area and nationally. It's a great challenge!"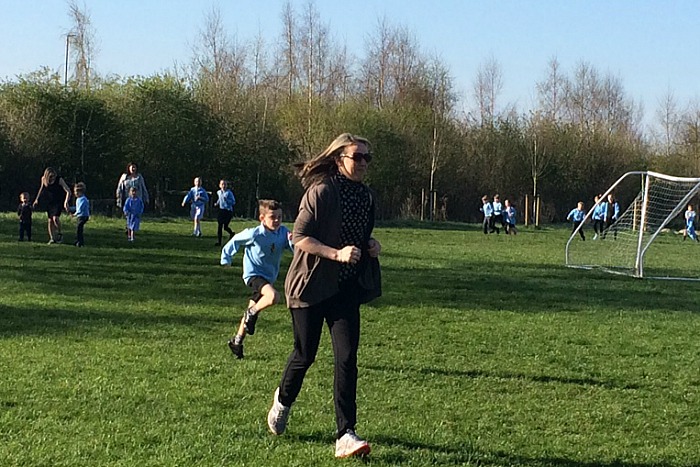 In each region, the school which runs the most miles will earn a free day of sport with Premier Sport.
Ian Wilkes, from Premier Sport, said: "It's a national competition, thousands of schools are involved, and their aim is to get to Rio across the five continents.
"We set challenges in each continent, and the first school in each area to reach it will win.
"What we're hoping is for each child to achieve 25 miles!
"Golden Mile is a year-round programme aimed at making physical activity fun and tackling childhood obesity."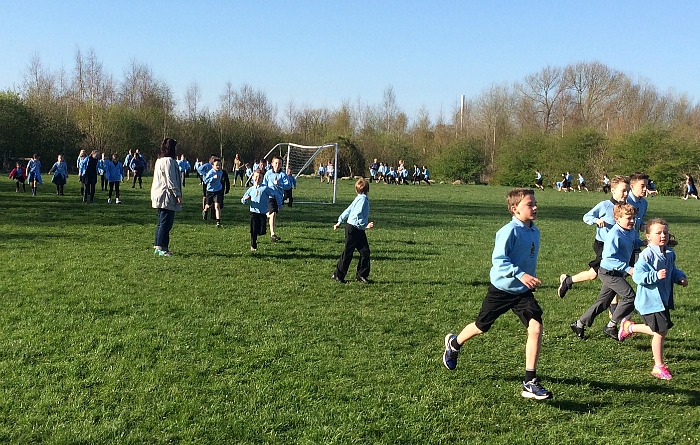 Ruth Hadfield, deputy headteacher at Pear Tree, said staff have noticed a real benefit in their pupils.
"They have been more motivated, their attitude to learning and their general fitness is improving," she added.
"The numbers have grown since it started, and more parents are getting involved which is great to see.
"We are looking forward to seeing the long term benefits."
Pear Tree and other schools have until the end of the summer term in July to complete their 6,000 miles.